Live Recommendations for Sunday, February 12, 2006
For this week's New York Night Train show list - go here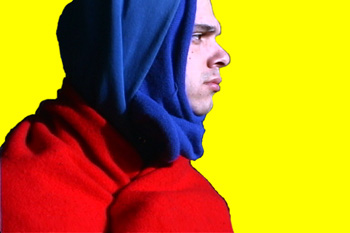 Dirty Projectors, People, Seductive Sprigs - Cake Shop $6: <>Dirty Projectors is the pseudonym for one of the more compelling minds in indie rock, Dave Longstreth. His The Getty Address LP, an bizarre čoperaî about everything from Don Henley to Cortez, was one of the more interesting things around last year. Somewhere between Charles Ives and Wesley Willis ' or Fiery Furnaces on a budget ' may be a genius?

MPaul Dickow plus Sawako & Chika plus Taylor Deupree & Kenneth Kirschner 'Tonic $10: This bill features some of the worldçs more accomplished ambient and experimental musicians/composers collaborating with one another. Somehow Içm feeling this during a blizzard.
Jimmy Scott – Iridium $30/$35: If it was valentines weekend and I wanted to get all dressed up with my sweetheart, I couldn't think of a better place to be than listening to Jimmy Scott – pure class. Catch 'em while you can.
Yoko of Dream Bitches- Glass House $5: Dream Bitches play the sort of lo-fi post-riot gal punk-folk that is at once intelligent and stupid, evil and cute, melodic and dissonant, crude and artful ' with great harmonies and catchy tunes. I have no idea what Yoko Kikuchi will do alone, but maybe you should go and find out.
Uri Caine (8PM), Ben Perowsky's Camp Songs (10PM) ' The Stone $10: One of downtownçs top pianists, Uri Caine plays a set alone and then joins one of downtownçs top drummers, Ben Perowsky, for their popular Camp Songs project. Camp Songs is based on their collective childhood memories of summer camp in upstate New York.
Lyle Lovett, John Hiatt, Joe Ely, & Guy Clark - North Fork Theatre, Westbury Music Fair: More Texas singer-songwriters than you can shake a stick at. All of these guys are legendary figures in my home state and each possesses a unique voice thatçs been cultivated over decades of L-I-V-I-N. So if Texas guys with songs and stories and guitars is your thing, this is your show.
Go to NYNT's Live Archive here.