08:04:2006: Bummer in the Summer - Love's Arthur Lee Passes Away at 61
This is the only thing that I am sure of
And that's all that lives is gonna die
And there'll always be some people here to wonder why
And for every happy hello, there will be good-bye
There'll be time for you to put yourself on

- Love, "You Set The Scene"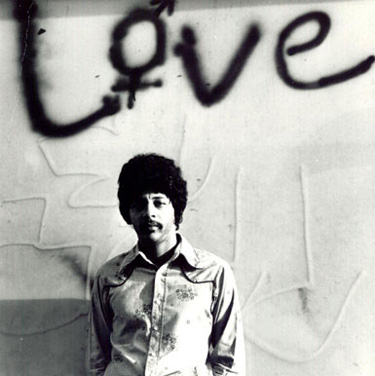 I would like to make the news more than an obituary section but damn if the all-time greats aren't falling off a bit young. Two of the most important musical minds of the late-1960s, Syd Barret, and now, Arthur Lee, both notoriously in bad health, have left us within a few weeks of one another.
Like many of you, Love's been one of my absolute favorites a good hunk of my life. I inherited their very garagy first album from my stepfather, picked up a copy of their Best of at fourteen, Forever Changes (sealed in a cutout bin of a new record store) and found Da Capo (used, after much effort, and, in the process, an original copy of Four Sail. These things cost very little at the time ) and, by sixteen, was covering "She Comes In Colors" with my high school band because we thought "Seven and Seven Is" was too obvious and we couldn't figure out how to play "Stephanie Knows Who" – which has many more parts in a couple of minutes than the entire side that is "Revelation." Forever Changes, which didn't hit me at first for being a bit too sappy, became as great to me as it is to you… both as a late-night and afternoon record… though I haven't yet got to hear the CD version with the out-takes, etc. I guess what I'm trying to say is that, this man's music has been a big part of my life for a long time.
Also, after years of musical obsession and dozens of phases, there are very few things that have stuck with me consistently from my formative years to the present, and Love, like early Pink Floyd, is certainly one of them. I've also talked to a few others who've had the same experience. While our listening patterns are entirely a spontaneous organic process, things happen for a reason. In the case of Love, I think that there're a number elements that make them stand out from their contemporaries and followers…
Arthur Lee, like Syd Barrett, could be hokey ("the snot is caked against my pants/it has turned into crystal"), but nonetheless had an uncanny ability to write well-rounded pop songs that had unique elements. Particularly in the era with Bryan MacLean (R.I.P.), there's nary an early Love song that doesn't have something interesting about it. The band's experimentation, particularly with the combination of Tin Pan Alley standards, folk, and rock'n'roll and later with flamenco, chamber music, and psychedelia was as unique for its time as it is for today. Lee's inimitable voice, guitar playing, and general aesthetic are still refreshing and superb. Love's approach was not of it's time and, therefore, timeless - the early records are never too dated. Finally, Love, in their prime, had a great line-up and was simply one of the best rock bands of all time.
Also, in a historical context, while certainly some of the finest stuff in music history was happening in 1966, and we listen to much of it today, it wasn't yet mass culture and a handful of visionary groups that year were a bridge from "Louie Louie" frat rock, surf, and R&B to psychedelia and modern rock (The Velvet Underground and The Godz here, 13th Floor Elevators and Red Krayola in TX, nothing special in San Francisco (Charlatans?, Jefferson Airplane, Great Society, Warlocks [yuck], etc), Pink Floyd, The Zombies, Pretty Things, et al in the UK, etc.). But LA had a particularly fertile musical landscape: the more experimental Captain Beefheart or Mothers of Invention, or the garage Chocolate Watchband or Music Machine, or the folk rock of The Byrds and Buffalo Springfield, the bubblegum folk of Mamas and Papas or Sonny and Cher, or the California dreamin' of Beach Boys or Manson, the churning organ of Anton LaVey, the wall of sound of Phil Spector, or the entire Hollywood/Vegas schmaltz and standards industry. So this was an ideal environment for Lee, yet another tasteful Memphian, an early LSD advocate, and, at first, a drummer, to help fuse the atypical collection of elements that became Love – and, in doing so, heavily inform the group that really broke the musical end of the cultural revolution open commercially in 1967, The Doors.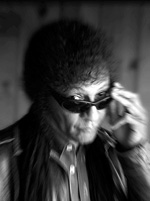 As for the band's late period , which was really Arthur Lee solo, his brilliance is not as apparent, but he nonetheless now and again still had his moments for many years to come. It could've been because of his burnout do to excessive drug use, or, more likely, that Bryan MacLean was a bit of an under-rated force in the band, and that the magic between the two was never recaptured as frequently as when either were alone. Though he was active for a good chunk of the last thirty-five years, like the inactive Barrett, Lee will be remembered primarily for his stellar work in the preceding years. Regardless, Arthur Lee's contribution was gigantic and I have no idea which direction music would've gone without him.
If you want a biographical obituary, go to the links that follow. I feel like I'm failing and meandering. I wish I could properly express my sadness regarding the passing of this soul that had such a troubled existence for the second half of his life yet gave so much to all of us. I wish I had the right words beyond why his band is important to me and the world in general. But I don't. But I want to give some kind of remembrance. I recognize that I'm stuck in the same ambiguous confusion expressed in many of Love's best songs:
Can you find your way
Or do you want my vision
It's dark there, they say
But that's just indecision
And in my last inspection
Is this the right direction

-Love, "Que Vida"
Arthur Lee diserves better than this. Here're a few obits as of press time:
OBITS:
MTV
Billboard
CNN
Pitchfork
ARTHUR LEE/LOVE SITES:
Arthur Lee
Wikipedia
Official Love with Arthur Lee Myspace