07:11:2006: Syd Barrett R.I.P.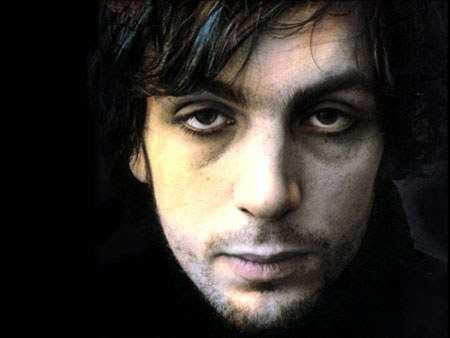 Syd Barrett has, without a doubt, made some of my favorite music of all time. His songs have remained with me since early on and, though he wasn't active during my lifetime, I guess I always dreamed that he'd somehow be back - and, while not probable, as he was living and breathing, it was within the realm of the possible. Today our unlikely collective dream is officially impossible as one of the most original musical minds of the late Twentieth Centuryhas passed away.
More to come soon. Go to these articles for now...
Syd Barrett Site:
Astral Piper
06:26:2006: Sleater-Kinney Call It Quits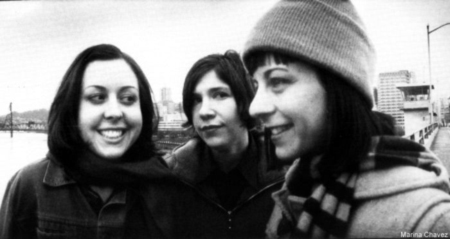 Sleater-Kinney, indisputably one of the most important bands of the last decade or so, have officially broken up. Their website begins with the following statement:
After eleven years as a band, Sleater-Kinney have decided to go on indefinite hiatus. The upcoming summer shows will be our last. As of now, there are no plans for future tours or recordings.

We feel lucky to have had the support of many wonderful people over the years. We want to thank everyone who has worked with us, written kind words about us, performed with us, and inspired us.

But mostly we want to extend our gratitude to our amazing fans. You have been a part of our story from the beginning. We could not have made our music without your enthusiasm, passion, and loyalty. It is you who have made the entire journey worthwhile.

With love and thanks,
Sleater-Kinney
You can however witness a handful of swan song shows this summer at the Forecastle Festival, Lollapallooza, Philly's Starlight Ballroom, DC's 9:30, and NYC's Webster Hall.
They won't soon be forgotten...

MEDIA:
"Entertain" Video
"Entertain" MP3
"One Beat" MP3
"Oh!" MP3
"You're No Rock n'Roll Fun" MP3
"Get Up" MP3
"Words and Guitar" MP3
06:23:2006: A Ramones Musical?...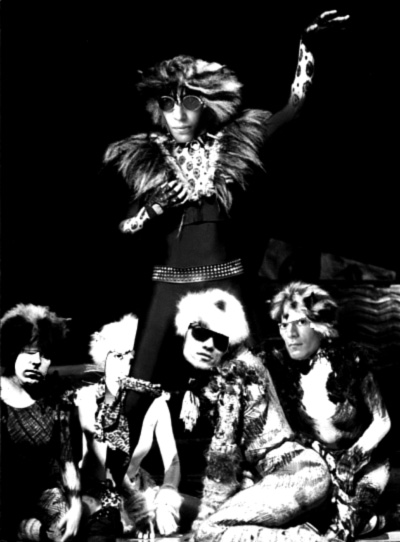 British punk rock was all about the spectacle from the start. While the earlier American version may have been a little more aimless and less commercial, The Ramones and company had no problem selling out. The musical, the final stage in pop music commodification, is also the official eulogy for an artist. When you've squeezed everything you can out of back catalogs, compilations, and rarities, this vulgar cartoon museum with a funhouse mirror perspective is all that's left. On Broadway, where you can now find everything from Abba to Billy Joel, you soon may also come across a musical stage adaptation of the Ramones.
But before downtown climbs up to midtown, while its still on its wide detour of malls and K-Marts worldwide, Gabba Gabba Hey!, which hits London's Koko Nightclub on July 31, is being billed as the world's "first punk rock musical" (what about Rock and Roll High School? OK, the first stage musical, c'mon, there've been hundreds up to the present – take me to The Cake Shop this week and I'm sure you'll find at least one). The production, which has been popping up in random spots like Australia, Germany, and Switzerland the last couple of years, this time includes a nightly appearance by the last Ramone standing, founder/drummer Tommy Ramone.
I can hear you grumbling from the other side of your speed-line. Cut it out. If any band's embraced the pop culture with a playful aesthetic that was at once irreverent and nostalgic, it's gotta be The Ramones. As with The Rock and Roll High School example, or, if you ever saw 'em live, the Zippy the Pinhead character on stage year after year toting a "Gabba Gabba Hey Hey" sign, a cornball musical fits the band's unholy sense of humor like a pair of tight-pegged jeans.
Scrawl this in your high school punk lyric notepad and smoke it:
Did you ever think you would see the day
Of "Chinese Rocks" on the Great White Way?
Gabba Gabba Gabba Hey Hey Hey...
SOURCES:
Gabba Gabba Hey Official Site - check it out! hilarious...
NME
Pitchfork
Yahoo News
06:13:2006: Composer György Ligeti dies at 83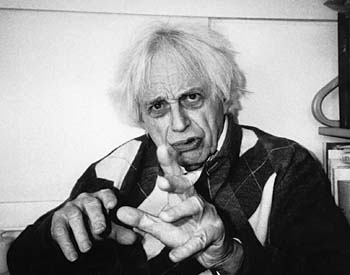 One of the great 20th Century composers, György Ligeti, passed away yesterday at the age of 83. Best known in popular culture for his soundtrack to Stanley Kubrick's 2001: A Space Odyssey (1969), Ligeti was an important figure in the European avant garde, early electronic music, and symphonic composition in general.
A Hungarian Jew who had escaped the Nazis and studied at the Franz Liszt Academy after World War II, Ligeti had a life-changing moment during the November 1956 Soviet invasion of Hungary. Karlheinz Stockhausen's seminal electronic piece, Gesang der Jünglinge, played on the radio. Less than a month later Legeti escaped to Vienna and immediately sought out Stockhausen. The two composers immediately hit it off and Stockhausen gave him access to the legendary electronic music temple - the Electronic Music Studio of West German Radio in Cologne. There Ligeti composed three electronic works, began experimenting with clusters in a concept that he termed "micropolyphony," and remained involved in Darmstadt until 1966 –when he went off in his own direction.
György Ligeti's pieces explored electronics (Artikulation), vocal acoustics (Aventures and Nouvelles Aventures), the sound of one-hundred metronomes (Poème Symphonique), two orchestras a quarter-tone apart (Ramifications), and solo organ (Volumina). He also composed elaborate modernist symphonies like Apparitions (1959) and Atmosphères (1961). His work had a playful sense of humor – burlesquing John Cage's 4'33 in 0'00, presenting a mute lecture in The Future of Music (1961), and offering black humor in his opera Grand Macabre (1977). Ligeti's star began to rise in the late 1960s after he won the 1967 Bonn Beethoven Prize for Requiem. This piece, and his next success, Lux aeterna, along with Atmosphères, all played a major role in 2001: A Space Odyssey and its best selling soundtrack.
An international name by this point, György Ligeti spent the 1970s and 1980s as a prolific composer and professor – defining his later work with an emphasis on polyrhythm. He spent the last decade of his life accumulating awards, prizes, and other forms of recognition of his contributions to contemporary music.
Take a moment to explore some of his work...
LINKS:
György Ligeti Official Site
Braunart Ligeti interactive site with audio samples and more
Times Online In-Depth Obit
06:08:2006: Billy Preston R.I.P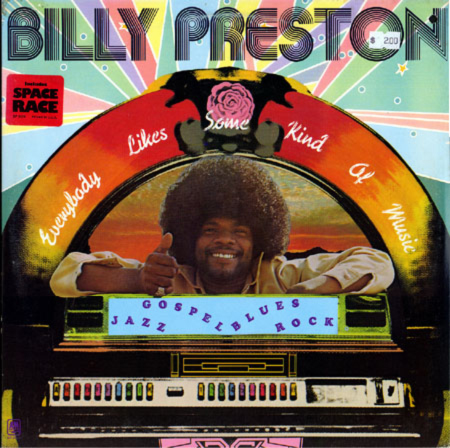 Billy Preston, who was in a coma since November, died of a kidney-related illness on Tuesday.
Billy Preston not only had one of the most diverse and prolific careers of any soul or pop musician, but played on astoundingly high quality material. Not only an important solo artist with a number of good records to his credit, Preston was the consummate side musician up until his death. And, even if you haven't heard his own hits like "Nothing from Nothing," whoever you are, you know his work. He was omnipresent. You can find him on everything from early soul masterpieces like Sam Cooke's Night Beat to rock classics like The White Album, Abby Road, Let It Be, Plastic Ono Band, All Things Must Pass, Exile On Main Street, and Blood on the Tracks to easy listening hits like "You Are So Beautiful" (which he co-wrote). Billy Preston's gift to the world wasn't only his soul jazz organ jams in the 1960s, his pre-disco space funk instrumentals in the 1970s, or his vocal soul, it was also the way he snuck a little bit of spice into big pop hits – and that's why they hired him.
Backing up Mahalia Jackson by the time he was ten, starring in W.C. Handy's Hollywood biopic St. Louis Blues at eleven, hitting the road with Little Richard by the time he was fifteen, and playing on Sam Cooke's best album, Night Beat (1963) when he was sixteen, by the time Preston recorded his debut solo LP, Sixteen Year Old Soul (1963), he was already a noted Vee Jay sideman who was well versed in gospel, R&B, rock'n roll, and the hybrid form that was just emerging as a genre, soul. Preston continued his work as a sideman on the more soulful side of the spectrum on Quincy Jones' late 1960s/early 1970s work, Aretha Franklin's Live at the Fillmore West and Young, Gifted, and Black (featuring her funkiest hit, "Rock Steady"), and one of King Curtis' best, Everybody's Talkin'. Preston also appears on Lightnin' Rod's Hustler's Convention, an extraordinary and underrated album that is perhaps the work that most informed Melle Mel and the other seminal South Bronx MC's of another emerging genre ten years past Night Beat – the one that we now call rap. Though the road from Night Beat to Hustler's Convention included some hefty accomplishments, and Preston continued playing with R&B artists like Bobby Womack, Ray Charles, and Macy Gray up until his death, his two big claims to fame were his work with British pop bands and as a 1970s solo artist.
Preston befriended the Beatles on the 1962 Little Richard tour and, seven years later, wound up lending his talents to The White Album (1969), Abby Road (1969), and Let It Be (1970). Preston even played the final rooftop concert with the band – though you'll have to look hard to find him. He contributed so heavily to "Get Back" that it became the only Beatles song credited to the band and a sideman, "The Beatles with Billy Preston." "Get Back" became so closely identified with Preston that he wound up singing it in the 1978 film Sgt. Pepper's Lonely Hearts Club Band, in which he played Sgt. Pepper in an electrifying conclusion that is one of the films sole high points. There were even moments documented in the Let It Be studio tapes in which you hear The Beatles arguing whether or not to make Preston a full-time member. And, for more evidence of which Beatle didn't want Preston in the group, Paul McCartney was the only Beatle that didn't make use of Preston in his solo work. John Lennon had him playing organ on Plastic Ono Band (1970) and Some Time in New York City (1972). Ringo included him on Good Night Vienna (1974) and his late-period All-Star Band. But George Harrison, who brought Preston in the fold in the first place, collaborated with the organist the most, featuring him prominently first on All Things Must Pass (1970) and then on albums throughout the remainder of his life – including a starring role in his Concert for Bangladesh (1971).
While The Beatles-related work includes more than a lifetime of classics, it was just the tip of Preston's rock session iceberg. Once they split, Preston became the Rolling Stones' secret weapon. Preston's organ is the one that you hear funking up Exile On Main Street (1972), Goat's Head Soup (1973), It's Only Rock'n Roll (1974), Black and Blue (1976), and Love You Live (1977). He's responsible for the resonating B-3 that totally makes Bob Dylan's Blood on the Tracks (1975). He also wound up playing with Clapton, Joe Cocker, The Monkees, Rod Stewart, Elton John, Yoko Ono, John Mayall, Johnny Cash, and other rock/pop artists all the way up to his most recent session work with the likes of Jet, The (International) Noise Conspiracy, Neil Diamond (12 Songs!), and The Red Hot Chili Peppers.
Though Preston's work as a sideman is so astounding that it will always eclipse his solo work, much of his own music is also definitely worth a listen. His organ instrumentals in the 1960s don't touch the creativity of soul jazz heroes like Jimmy Smith and Jimmy McGriff on one end of the spectrum, or even the raw bacon fat of more rudimentary organists like Booker T on the other – but they groove hard just the same. His 1970s vocal hits like "Nothing from Nothing" and "Will It Go Round In Circles" are catchy laid-back nuggets that are decidedly funky. My personal favorites are the kitschy space-funk instrumentals like "Space Race," "Struttin'," and "Outta Space," which is lightly-jazzy pre-disco Afrofuturistic pop at its most polished – the soul of the NASA machine.
Without dwelling too long on the subject, Preston's work as an easy listening pianist/composer/vocalist also shouldn't be underestimated. In addition to his studio work with Barbara Streisand, Luther Vandross, and the rest of 'em, and, as I mentioned earlier, co-writing "You Are So Beautiful," as a solo artist he sang "With You I'm Born Again," "I'm Never Gonna Say Goodbye," and a number of other soft floral station-changers.
Other than the easy-listening spot on his record, I've never once been tempted to move down the dial during a Billy Preston song. As I write this I hear that break in "Space Race" running through my head – the one that could be a Taxi-like TV show theme. No it's not Sun Ra. It ain't even Parliament light. But it's at least as good as Earth, Wind, and Fire and is an audio portrait of the cosmic optimism of the early 1970s. And, as far as Billy Preston the sideman is concerned, in addition to his prolific and diverse body of work in the soul field, I doubt that any one musician played on as many classics from the late-1960s/early-1970s rock canon. When you're on hold, when you're in a supermarket, when you're stuck with a classic rock or oldies station on a road trip, when you hear his vibrating Leslie, his bluesy runs, his funky syncopations adding extra dimension to your rock and soul, you are immediately aware that Billy Preston is a man who made the world a much better, funkier place.
Now get back to where you once belonged Billy.
MEDIA
Billy Preston, "Space Race" mp3
Ultimate Oldies one hour tribute radio show (rm)
Chicago DJ Remembers Billy Preston (video)
LINKS:
Billy Preston official site
Washington Post obituary
Rolling Stone obituary
BBC Obituary

06:07:2006: Entire Os Mutantes Catalog Here! Now!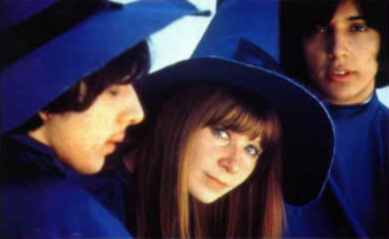 More good news from Os Mutantes. If you haven't heard already, they've recently reunited, re-released their entire catalog, and planned to tour.
The latest is that Light in the Attick Records and Distribution announced yesterday that they are now distributing all eight Os Mutantes albums in the United States. The band's records were always difficult to find stateside, even in their own time, and this will mark the first time all eight have been in print and readily available.
Here's a list of the titles:
Os Mutantes, 1968
Mutantes, 1969
Divina Comedia, 1970
Technicolor, 1970
Jardim Electrico, 1971
E Seus Cometas, 1972
"A" e o "Z", 1973
Todo Foi Feito Pelo Sol, 1974
Additionally, Os Mutantes will make their first US visit ever this summer as a ten-piece band. The tour starts here in New York on July 21st with Death Vessell at Webster Hall. They'll also perform in Los Angeles, San Francisco, Seattle, Denver, Miami, and Chicago at the Pitchfork Music Festival.
MEDIA
AUDIO:
"Bat Macumba" MP3
"Baby" MP3
"Ando Meio Desligado" RAM
"El Justiciero" RAM
VIDEO:
Panis Et Circenses(1969) youtube video
Quem tem Medo de Brincar de Amor youtube video
Fuga NÜ 2 youtube video
Os Mutantes with Giberto Gil youtube video
LINKS
For details about Os Mutantes tour dates, go to their Windish Agency page.
For details about the re-releases go to Light in the Attick Records and Distribution
Os Mutantes Home
Os Mutantes Luaka Bop page
A recent Interview with Sérgio Dias of Os Mutantes (2006)
A Perfect Sound Forever Interview with Sérgio Dias of Os Mutantes (2000)
06:05:06 Barry Manilow Noise Warfare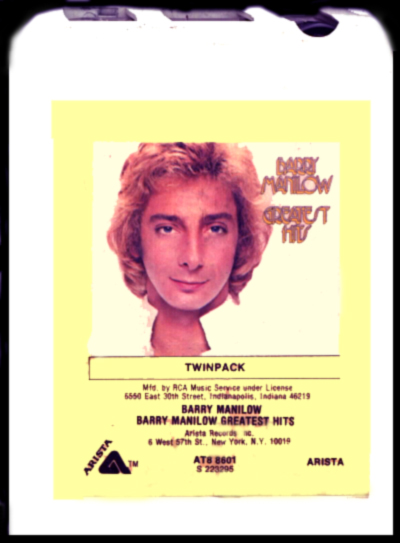 The secret weapon down under
Time for some experimental public policy:
A new chapter in the history of noise warfare is being written in Sydney, Australia. Just like "These Boots Were Made for Walking" in the Panamanian Embassy in the 1980s, and the 24/7 bad music blasted at the Branch Davidian compound in the 1990s, the Sydney local government has now enacted a policy in which they will blare Barry Manilow out of loudspeakers in streets and car parks to battle loud music blasting from cars. Apparently this legislation follows on the heels of an experiment that employed Bing Crosby to chase teens loitering in an Australian shopping center.
Apparently they believe "Manilow is so uncool it might just work." Whereas a phenomenon must be really passé when policy-makers label it "uncool," they're not keeping much of an eye on the inner-workings of consumerism these days. Once something becomes archaic to an extent that it's obvious to even politicians, that means that it's now ready for another go at youth culture. Look at the recent emergence of Neil Diamond as a subcultural icon – something that certainly never happened in his own time.
These Aussies are askin' for it. Or maybe the joke's on me and the Sydney government is on Manilow's payroll…
P.S. Bing Crosby's always been cool.
Go here for the article:
Reuters

06:02:06: More Reunion Madness: The Slits Record New E..P.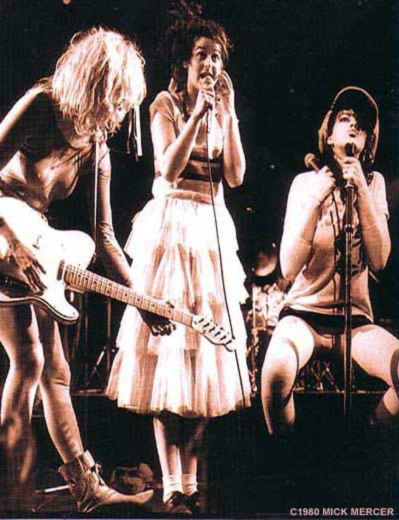 First Roxy Music and Eno getting back for a record and now The Slits, featuring the age-defying Ari Up and Tessa Pollitt, following suit. This again isn't everyday news. The Slits' second and last album, The Return of the Giant Slits, was recorded in 1981, one year before Roxy Music's most recent album, 1982's Avalon. Aparrently the record features Paul Cook of Sex Pistols, Marco Pirroni of Adam & the Ants, and Mick Jones' daughter Lauren Jones. Apparently Adrian Sherwood was initially slated to sit behind the boards but they wound up with Orange Juice producer Edwyn Collins.
For those of you who haven't heard, while they haven't made it over to the states yet, TheSlits've been playing live in the UK for the last couple of months. Expect to see 'em stateside in the fall. You can come out and thank them not only for helping invent your wheel, but offering a fine soundtrack for your rebellion... both teenage and present...
For more details, go to Pitchfork's news blurb.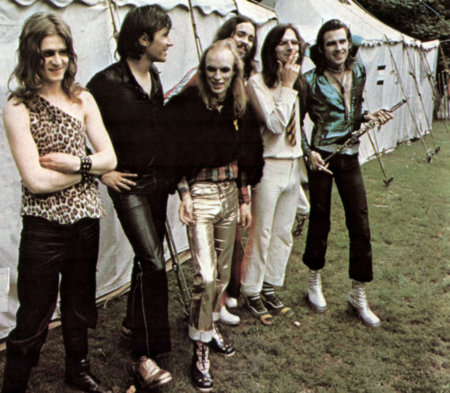 OK, every now and then you meet some contrarian whose favorite Roxy Music album is not one of the first two, but, for the most part, it's standard knowledge that these are not only their best, but also a couple of the finest rock'n'roll records ever made. And I'll have to say that Brian Eno, sans chops but bristling with ideas and excellent sensibility, is somewhat responsible. After he left the band in 1973 they continued making good records (I still have them all) and better covers, but, despite some brilliant moments, the music never hit the same mark again. This is why I'm psyched to learn that the rumor of Eno rejoining the fold is confirmed... sort of.
Eno, who left the group in 1973, told The Guardian that he wrote a couple of songs for and played keyboards on the new Roxy Music record - their first since Avalon (1982). Though he claims he won't be touring with the band, I'd like to publicly beg him to reconsider. I know they have their differences - but he's the yin to their yang. Plus, Brian, think of the dough, man!
Either way, look for the new album in the fall.
MORE: