07:31:2006: "Sad Journey": Floyd Dixon R.I.P.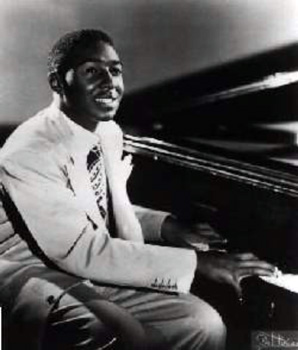 "Mr Magnificent," Floyd Dixon, passed away Wednesday at the age of 77.
Floyd Dixon was one of the many Texas-based artists who moved to Los Angeles in the 1940s and helped popularize a post-swing style of music that would soon dubbed R&B. He was a teenage protégé of Charles Brown himself. And, though he, like many of his Central Avenue compatriots, was heavily influenced by the Brown's smooth jazzy take on blues, Dixon found his greatest success playing a more rudimentary jump blues style similar to that of his friend Amos Milburn – a racket that was, in essence, rock'n'roll. And, a few years into his career found his biggest success in that idiom, the now-standard "Hey Bartender." He even had a Lieber and Stoller hit, "Too Much Jelly Roll" penned for him.
As R&B gave way to soul, Dixon, like most of his fellow swing-based musicians, faded into obscurity, retiring to Paris, TX. He made a comeback in the 1980s after a number of his recordings were re-released and, in 1996, shocked everyone with a live album called "Wake Up and Live!" which proved that he hadn't lost an ounce of his either his energy or chops.
One of the youngest members of his generation of Central Avenue jump blues pianists, Dixon, who was active until the end, was one of the last standing. Another marker of the end of an era. He was truly magnificent. In honor of Floyd Dixon's death, I leave you with a little hint of his greatness, my personal favorite, the mysterious Chess version of "Please Don't Go."

MEDIA
"Please Don't Go" MP3
OBITS
LA TIMES
Jazz News (Belarus!(
Arkensas Times
North Korea Times