the news is back....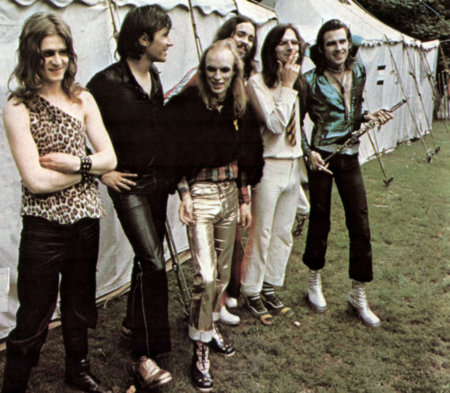 OK, every now and then you meet some contrarian whose favorite Roxy Music album is not one of the first two, but, for the most part, it's standard knowledge that these are not only their best, but also a couple of the finest rock'n'roll records ever made. And I'll have to say that Brian Eno, sans chops but bristling with ideas and excellent sensibility, is somewhat responsible. After he left the band in 1973 they continued making good records (I still have them all) and better covers, but, despite some brilliant moments, the music never hit the same mark again. This is why I'm psyched to learn that the rumor of Eno rejoining the fold is confirmed... sort of.
Eno, who left the group in 1973, told The Guardian that he wrote a couple of songs for and played keyboards on the new Roxy Music record - their first since Avalon (1982). Though he claims he won't be touring with the band, I'd like to publicly beg him to reconsider. I know they have their differences - but he's the yin to their yang. Plus, Brian, think of the dough, man!
Either way, look for the new album in the fall.
MORE: