the news is back....
06:07:2006: Entire Os Mutantes Catalog Here! Now!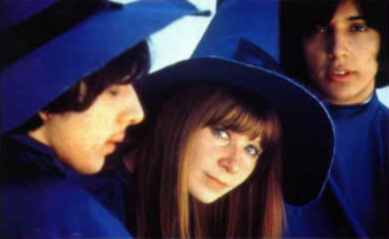 More good news from Os Mutantes. If you haven't heard already, they've recently reunited, re-released their entire catalog, and planned to tour.
The latest is that Light in the Attick Records and Distribution announced yesterday that they are now distributing all eight Os Mutantes albums in the United States. The band's records were always difficult to find stateside, even in their own time, and this will mark the first time all eight have been in print and readily available.
Here's a list of the titles:
Os Mutantes, 1968
Mutantes, 1969
Divina Comedia, 1970
Technicolor, 1970
Jardim Electrico, 1971
E Seus Cometas, 1972
"A" e o "Z", 1973
Todo Foi Feito Pelo Sol, 1974
Additionally, Os Mutantes will make their first US visit ever this summer as a ten-piece band. The tour starts here in New York on July 21st with Death Vessell at Webster Hall. They'll also perform in Los Angeles, San Francisco, Seattle, Denver, Miami, and Chicago at the Pitchfork Music Festival.
MEDIA
AUDIO:
"Bat Macumba" MP3
"Baby" MP3
"Ando Meio Desligado" RAM
"El Justiciero" RAM
VIDEO:
Panis Et Circenses(1969) youtube video
Quem tem Medo de Brincar de Amor youtube video
Fuga N† 2 youtube video
Os Mutantes with Giberto Gil youtube video
LINKS
For details about Os Mutantes tour dates, go to their Windish Agency page.
For details about the re-releases go to Light in the Attick Records and Distribution
Os Mutantes Home
Os Mutantes Luaka Bop page
A recent Interview with Sérgio Dias of Os Mutantes (2006)
A Perfect Sound Forever Interview with Sérgio Dias of Os Mutantes (2000)