May 2006: SPOTLIGHT ON... VIETNAM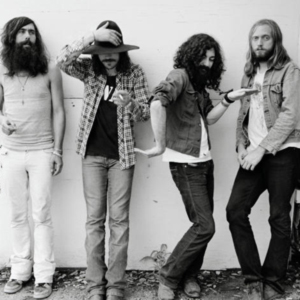 This ain't the 21st Century Manson Family nightmare you imagined. These aren't run-of-the-mill weird beards, freak folkies, or whatever you prefer to label the fashionable post-hippie subculture that's emerged in the last few years. This is the pure unadulterated electric blues based rock'n'roll of Vietnam. They'll remind you less of The Band, Bob Dylan, Neil Young, and The Velvet Underground than they will Music From Big Pink, Blood on the Tracks, Tonight's The Night, Loaded, and other rare moments when distinct musical voices have delivered very straightforward yet compelling rock'n'roll...
BACK ISSUES
April 2006: ESCAPE FROM NEW YORK
WHITE HASSLE, SXSW, AND MARDI GRAS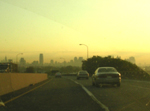 The Night Train's been busy rolling around. Here you will find three sections about New Yorkers out in the world: the European tour diary of White Hassle's Marcellus Hall and my account of South by Southwest and Mardi Gras. The memoirs include extras such as Marcellus Hall's illustrations, Deb Pastor's photographs, MP3s, and more.
February, 2006: KATRINA AND BEYOND
THE NEW ORLEANS NINTH WARD UNDERGROUND MUSIC SCENE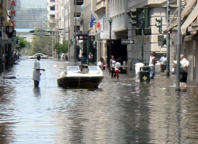 Katrina, its aftermath, and what it means for one of America's most distinctive and under-rated underground music communities. First-person accounts from New Orleans' Ninth Ward musicians, biographical materials, MP3s, photos, a guide to underground music events during Mardi Gras, a list of charities to help out, MC Trachiotomy's World Famous Eggs Poggi recipe, and web links to initiate your journey into the Ninth Ward's musical underground.
November 2005/January 2006: KID CONGO POWERS Pt 1 and 2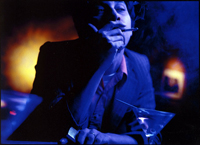 The first two issues of NYNT. Dedicated to the life and music of guitar legend Kid Congo Powers. In-depth oral history covers his musical journey around the world with The Cramps, The Gun Club, Tex Perkins, The Legendary Stardust Cowboy, Nick Cave and the Bad Seeds, Congo Norvell, Knoxville Girls, Khan, Kid Congo and the Pink Monke Birds, and many more. A comprehensive guide to his discography, personal scrapbooks, photos, MP3s and many other resources can be found here.
© New York Night Train , 2006