JUNE 5 2006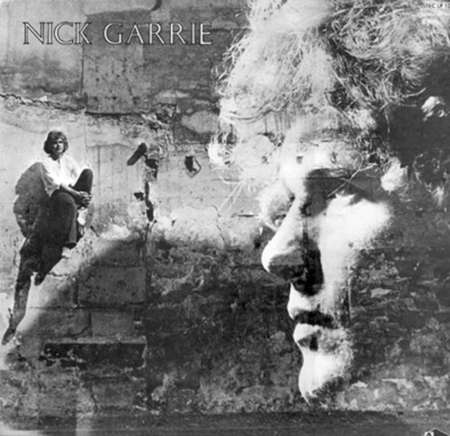 Nick Garrie – Other Music 8PM FREE
Nick Garrie is one interesting individual. He was born in Yorkshire to a Russian father and Scottish mother, raised in Paris, lived in San Tropez and Amsterdam, and ran a ski club in the Swiss Alps for many years. And, while he seems like the type with a thousand noteworthy accomplishments and stories, the reason you see his picture here is the fact that he's also a pop genius of sort whose best known for the lost baroque psychedelic pop/folk classic, The Nightmare of JB Stanislas - particularly the track "Wheel Of Fortune" which appeared on the Circus Days compilation. Rev-Ola has recently rereleased this gorgeous orchestral epic trip for the first time since its rare 1969 original pressing. For lack of better words, I'll paraphrase, PopJunkie, who described him as "Nick Drake on prozac."
Though he may be obscure to us, like a number of artists who are relatively unknown stateside, he's huge in Spain, Portugal, and a couple of other random spots around the globe. In addition to The Nightmare of JB Stanislas, Garrie's recorded a number of albums, toured extensively, sometimes with his friend Leonard Cohen, did time in the studio as a solo artist and with other artists including Cat Stevens, and continued to write songs alone and with legends like Francis Lai.
An important discovery, another relic to add to the canon, something new to spin over and over again, and, in general, a very welcomed addition to the 21st Century folk revival. He'll be at Other Music tonight and Tonic tomorrow with The Ladybug Transistor - who were ahead of the curve of sixties radio pop revivalists and disappeared for a spell.
And, if you're looking for another amazing free show tonight, the soulful spirit of Reverend Vince Anderson and his Love Choir continues to shake the walls of Black Betty for their longstanding Monday residency.
MEDIA
Nick Garry - "The Nightmare of JB Stanislas" MP3
The Ladybug Transistor - "A Burial At Sea" MP3
The Ladybug Transistor - "For The Ending Day" MP3
LINKS
Nick Garrie Home
Nick Garrie on Myspace
Revola Records
Other Music
The Ladybug Transistor
ALSO:
Imaginational Anthem 2 Record Release Show: Jesse Sparhawk plus James Blackshaw plus Sharron Krauss – Tonic $10
McCoy Tyner Septet: 'The Story of Impulse Records' – Blue Note $25/$30
Outernational, The Fever, The (International) Noise Conspiracy CBGB $12
Reverend Vince Anderson and His Love Choir – Black Betty FREE