July 12, 2006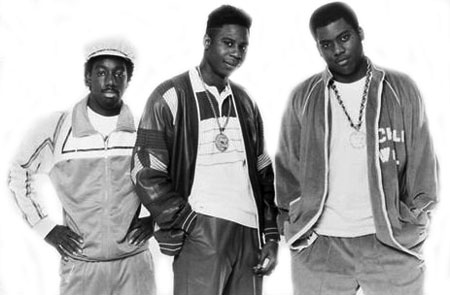 Doug E Fresh, Brucie B - Brower Park 7PM FREE
I always promise myself I'm going to remember these hidden under-promoted live gems all summer at the more obsucure parks around town. Tonight D-O-U-G-I-E Fresh is throwing down for free in Crown Heights' Brower Park. The human beatbox or the entertainer, known for the…, not for the…, will be appearing with Brucie B. Though not as well known for the... as Fresh, B is an important figure in the evolution of hip hop - the 1980s king of the mixtape. Both together will be something to behold. The only way you can beat this is if Fresh announces, "Slick Rick is on next…" And, just in case you wondered what the odds of that are, Ricky D is neither on tour, or getting harassed by cops or the INS, he's in town getting ready for his gig at BB King Blues Club on Sunday. And, if this isn't your nostlgia show, feel free to go catch the sweet sounds of Harold Melvin's Blue Notes sans Harold Melvin (RIP) at Crotona Park.
DIRECTIONS:
Subway:
ICON: 3 Subway ICON: A Subway ICON: C Subway
3 train to Nostrand Avenue station; from exit turn left on Nostrand and walk 6 short blocks to St Marks Avenue. Turn right,1/2 block to branch. A train to Nostrand Avenue station; straight up Nostrand Avenue toward Atlantic Avenue up approximately 6 blocks; make left onto St. Marks Avenue in the middle of the block.
Bus:
B44 to Nostrand Avenue and Bergen Street.
B65 to Bergen Street and Nostrand Avenue.
Rail:
Take LIRR to Nostrand Avenue Station; from exit turn left on Nostrand Avenue and walk 4 short blocks to St. marks Avenue. Turn left, library is in the middle of the block.

MEDIA
Doug E Radio (Real)
Slick Rick and Doug E. Fresh at Linclon Projects, 1984 MP3
Doug E Fresh, "Get Fresh and Do the Beat Box" MP3
Doug E Fresh, "Nuthin" MP3

ALSO TONIGHT
Ben Goldberg Quintet – The Stone 10PM $10
Ben Goldberg Trio– The Stone 8PM $10
Beth Orton - Webster Hall $25
Freedy Johnston – Mo Pitkins $15
Harold Melvin's Blue Notes - Crotona Park 7PM FREE
Junior Brown – Rocks Off Boat Cruise $35
Kaki King - Living Room $8/$10
Kill Rock Stars' The Sound The Hare Heard Tour featuring: Owen McCarthy, Essie Jain, Lauren Hoffman, Southerly, Thao Nguyen – Northsix Downstairs $8
marty ehrlich, roy nathanson & lisa siegal – ISSUE Project Room $10
Music
Owen McCarthy, Essie Jain, Lauren Hoffman, Southerly, Thao Nguyen – Northsix Downstairs $8
Ras Moshe, Shayna Dulberger, Francois Grillot and Jackson Krall, Dafna Naphtali and Shayna Dulberger - Lucky Cat $5
The Looking, Gentleman Caller, Faith Kleppinger – Tonic $8