July 19, 2006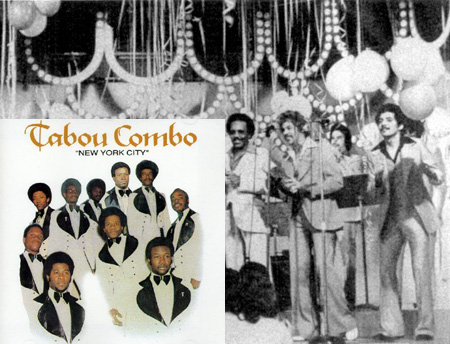 Johnny Pacheco y Su Tumboa – Crotona Park (Bronx) FREE
Tabou Combo – Brower Park (Brooklyn) FREE
There're definitely quite a few interesting shows tonight, particularly the musical bill with Skeltons and the Girl-Faced Boys, Icy Demons, Soft Circle at Tonic, Vetiver's new folk at Brooklyn Fireproof, and the Japanese rock excitement of Electric Eel Shock at CBGB. But summer is a particularly good time to explore new geography and unfamiliar music. Tonight's toss-up is between two world music legends in parks deep in the boroughs:
The Bronx's beautiful and historic Crotona Park, which is worth a visit if only for the view, will be hosting a free concert by Latin music legend Johnny Pacheco. Dominican-born, Julliard-educated Pacheco helped invent and define the fusion sound that's now commonly referred to as salsa almost fifty years ago. His other accomplishments include creating the pachanga, not only the music but the dance step, he co-founded an independent label called Fania which put out some of the best Latin sounds of the 1960s and 1970s, and, a more trivial fact, Will Ferrell and other rock drummers are indebted to Pacheco for helping bring the cowbell into pop percussion in the 1950s. Of course the distinguished Mr. Pacheco is more than a great band leader – he's performed with everyone from Perez Prado to Tito Puente to Celia Cruz. This giant was initially connected to our tiny piece of real estate when he produced some tracks on David Byrne's first solo record, Rei Momo. And I can't see why he won't be anything less than phenomenal, particularly in this setting.
And, like salsa, the Hatian konpa, or kompa, is a fusion music that came into its own in the 1950s and 1960s - combining the traditional sounds with various African, Caribbean, and contemporary American elements. The band to diversify, modernize, and ultimately popularize the genre around the world in the 1970s was the Tabou Combo, who were born in Port Au Prince, relocated to Brooklyn, and had an international hit with "New York City" in 1974. If you're looking to branch out beyond your zouk, reggae, soca, and calypso, konpa may just be your thing and Tabou Combo, the most notable band of the genre, might just be the band to initiate you. Tonight's show at Brower Park should by all means be a sweaty booty-shaking affairs.
ALSO TONIGHT:
Arbor Day, Cavalier King, Annie Lin -Club Midway $7
Brave Combo – Lincoln Center
Cities, Cataract Camp, Best Inventions - Northsix $10
Diplo, CSS, Bonde do Role - Avalon $20
The Yardbirds – BB King Blues Club $30
Dr. Lonnie Smith Trio – Jazz Standard $20
Electric Eel Shock, Peelander Z, Tigers & Monkeys, Dynamite Club - CBGB $8
Haunted Horses, Gritty Midi Gang, Goes Cube, Telenovela Star, Object - Trash $6
I Love You But I've Chosen Darkness, The Big Sleep, Asobi Seksu - Bowery Ballroom $14
Icy Demons, A Soft Circle, Skeletons & the Girl-Faced Boys – Tonic 8PM $8/$10
Japanther, Aa / BIG A little a – Europa Night Club $7 (toddpnyc.com)
Jens Lekman - Mercury Lounge $15
Kaki King - Living Room $8/$10
Mobb Deep with Raekwon, Boot Camp Clik with Buck Shot, Sean Price, Smif'N'Wessun, Heltah Skeltah, DJ Eclipse, DJ Das QBs – Nokia Theatre Times Square $35
PS 1 30th Anniversary: DJ Spun, Duane Harriott, Jeannie Hopper – The Roxy $30
Skeletons & The Girl-Faced Boys, Icy Demons, Soft Circle - Tonic $8
The Blend, Monsters Are Waiting, Bravo Silva, Less, The Subjects, Raising the Fawn - Pianos $8
The Brand New Heavies - Warsaw $20.50
Vetiver - Soundfix Records FREE
Vetiver, Danielle Stech Homsy - Brooklyn Fireproof $12