the news is back....
06:02:06: More Reunion Madness: The Slits Record New E..P.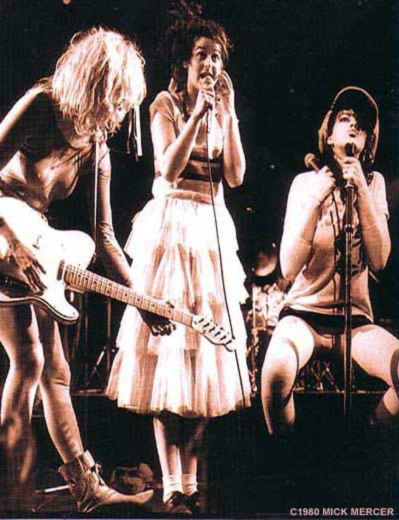 First Roxy Music and Eno getting back for a record and now The Slits, featuring the age-defying Ari Up and Tessa Pollitt, following suit. This again isn't everyday news. The Slits' second and last album, The Return of the Giant Slits, was recorded in 1981, one year before Roxy Music's most recent album, 1982's Avalon. Aparrently the record features Paul Cook of Sex Pistols, Marco Pirroni of Adam & the Ants, and Mick Jones' daughter Lauren Jones. Apparently Adrian Sherwood was initially slated to sit behind the boards but they wound up with Orange Juice producer Edwyn Collins.
For those of you who haven't heard, while they haven't made it over to the states yet, TheSlits've been playing live in the UK for the last couple of months. Expect to see 'em stateside in the fall. You can come out and thank them not only for helping invent your wheel, but offering a fine soundtrack for your rebellion... both teenage and present...
For more details, go to Pitchfork's news blurb.