PART V
2003 - present: love is the best con in town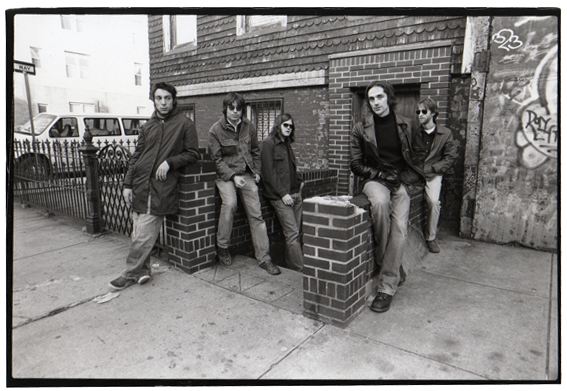 Bad Timing was released. There were, however, no tours in support of the album. I didn't really have a lot of money lying around to purchase a van or to cover any of the other expenses that would be incurred (like buying gas or a cheeseburger for the bass player etc). I was more interested in paying off the $20,000 in back taxes that I owed (man, the penalties and interest can really pile up). Not a minor consideration.
I imagine if you are running a record label you might not work up a lot of enthusiasm for a band that won't tour…
Steve Borgerding left G.Mal in 2002 and Aaron Romanello took over on lead guitar. Justin Russo, future leader of the Silent League started playing piano/organ. Parker Kindred still manned the drums.
In the summer of 2003 bassist Jonathan Toubin decided to do some traveling. He would be gone for six months. He was replaced by Chris Isom (current member of Kapow!). And when Aaaron Romanello lost interest Chris switched to lead guitar and Steven Mertens (ex-Moldy Peaches) took a turn at bass. At this point Justin decided to exit from the band as he didn't really like or understand rawk music all that much and the completion of his monster album The Orchestra, Sadly, Has Refused was taking up most of his time. Subsequently, Nathan Brown brought himself and his Wurlitzer Electric Piano into the Grand Mal fold. Suddenly, Grand Mal consisted of Bill Whitten plus the Gnomes. Parker, Steven, Chris and Nathan had been playing together since they were teenagers and the Grand Mal oeuvre now benefited from their telepathic interplay.
However, in the fall of 2003 the Gnomes decided to back-up author/singer-songwriter Adam Green and they embarked on tour after tour of Europe and the US. Thus, that particular version of G.Mal came to an abrupt end.
I attempted to make an album with my friend Mark Ephraim but he didn't have enough time and I didn't have enough money (two songs from those sessions did make it to the album "Cold as the Stars" and "Count Me In!"). Instead (like practically everybody alive these days) I bought a microphone and tube pre-amp and decided to make the recording at home using my own gear. The resulting album was Love Is the Best Con In Town.
You can go here to read more about that album and how it was made.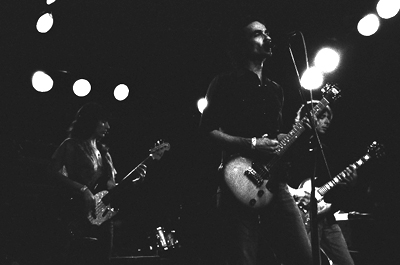 G. Mal played some shows in 2004 with Mark on lead guitar, Sara Press on bass, Dave Sherman on keyboards, and Phil Williams on drums.
In 2005 Justin Russo introduced me to Silent League member Michael Fadem (who also plays in Mason Dixon). He in turn introduced me to Ryan Smith, Michael Robertson and Kevin Thaxton. We began playing live and recording together as the latest version of Grand Mal.
To be honest, this period of Mal-History is my favorite. It may sound boring but I found it immensely enjoyable. I went to work in the morning and came home at night to record or rehearse. I cajoled my friends to play on the recordings. Their contributions would encourage me to continue. I loved sitting on my couch and listening to the tracks played back on my moderately-priced monitors. I got into sound, I mean although my sonic palette was limited I was able to get a fairly good drum sound, a roaring upright piano and a pretty tight, warm quality to the vocals.
I've become addicted to endless recording, to perpetual music making. Not such a bad thing…
Nothing is funnier than unhappiness, I grant you that. Yes, yes, it's the most comical thing in the world. And we laugh, we laugh…But it's always the same thing.
-Samuel Beckett
Go to Grand Mal Mythology home
The skinny on Grand Mal's Love Is the Best Con In Town, MP3s, and more