NYNT NEWS BLOG
The latest on shows, releases, events, and lotsa whatever...
O1/30/2006
STOOGES BRING REAL COOL TIME DOWN UNDER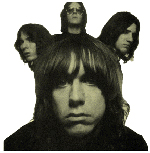 Iggy & The Stooges went to Australia for the first time ever for the annual Big Day Out fest. Since Australia's had more Stooges- influenced bands per-captia than any other country (and certainly any continent), those folks must be going apesh!t. I normally just go to the article and don't include this kind of thing, but, to make your day a little sweeter, make a little mental picture of this setlist:
Loose, Down On The Street, 1969, TV Eye, Dirt, Real Cool Time, No Fun, 1970, Fun House, Skull Ring(?), Not Right, I Wanna Be Your Dog
You try to move on, but does it ever get any better than this?
O1/30/2006
PHILLY SOULMAN GENE MCFADDEN PASSES AWAY AT 56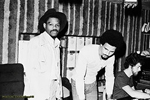 Philly soulman Gene McFadden, half of the songwriting team McFadden and Whitehead, and member of The Epsilons, died of lung cancer Friday. Hits pinned by McFadden and Whitehead include the O'Jays' "Back Stabbers" and "Ain't No Stoppin' Us Now" and Harold Melvin and the Blue Notes' "Wake Up Everybody."
O1/30/2006
NPR GETS WISE TO MONTREAL
There's a feature on the Montreal music scene on NPR if you care to listen
O1/30/2006
FIERY FURNACES NEW ALBUM AND TOUR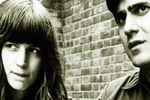 Talented and prolific siblings The Fiery Furnaces are ready to release their fifth album since 2003, Bitter Tea. They'll also hit the road in February.
O1/30/2006
PAUL WALL - EXPENSIVE BUT BAD TASTE


I have know idea why superb rapper and ex-DJ Screw associate Paul Wall has just formed a new hip-hop/punk trio with ex-Blink 182 drummer Travis Barker and Rob Aston. The name is almost as bad as the idea – "Expensive Tastes." Paul, get out of that stinky kitchen before the whole building burns?
O1/30/2006
JULIEN TEMPLE ASSEMBLES JOE STRUMMER DOC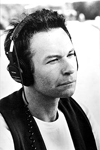 Auteur Julien Temple (The Great Rock 'N' Roll Swindle, The Filth and the Fury) has a Joe Strummer documentary in the works about Joe Strummer
O1/30/2006
GRUNGE REDUX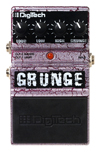 So more evidence of the 90s revival that everyone's been talking about since we started running out of 80s a couple years of years back is in full effect. The upcoming compilation Sleepless in Seattle: The Birth of Grunge hits stores next month on Livewire Recordings. I'm actually not making fun of it. While I was never the biggest grunger, I'd take it over most of that 80s crap any day. The early U-Men and Melvins tracks alone make it worthwhile – not to mention a chance to hear pre-gurnge rarities by Blackouts and Mr. Epp and the Calculations. My only question, "Donde esta el trasero del gato (Cat Butt)?
O1/30/2006
50 CENT'S NEW ENTERPRISE


50 Cent is contemplating entering the sex toy market – vibrators, to be specific. I wonder if they'll carry more than his name? And read the bizarre part about doin' it for the kids.
O1/30/2006
DR. ENGELBERT HUMPERDINCK TO YOU


Engelbert Humperdinck is now a doctor – an honorary doctor of music that is. Anyone with such enviable sideburns deserves such an honor (Elvis apparently copied Eng – not vice versa)
O1/30/2006
BONO DISCOVERS HIP-HOP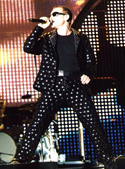 Bono finally discovers new music genre known as hip-hop – plans to bite fat beats from the best of 'em!
O1/30/2006
NEW DFA REMIX ALBUM
James Murphy and co. are putting together another DFA remix record due out in April on CD and double vinyl. Expect mutant versions of Le Tigre, Gorillaz, Blues Explosion, Radio 4, and more.
O1/30/2006
SOUL SIDES COMPILATION
Oliver Wang's mp3 blog Soul Sides is collecting a bunch of super-obscure nuggets for a Zealous Records compilation LP. Part of the proceeds will benefit the Rhythm and Blues Foundation.