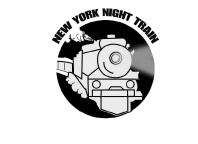 Viva l'American Death Ray Music
In the Meantime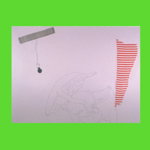 Kid Congo
and the Pink Monkey Birds
Philosophy & Underwear


Grand Mal
Love Is The Best Con In Town


MC Trachiotomy and Quintron
Rowdy Life 12" EP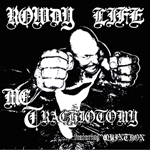 nynt presents: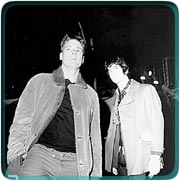 IAN SVENONIUS AND CALVIN JOHNSON
August 21:Monkeytown, 11 PM, FREE
August 22: sub-Tonic 9 PM, FREE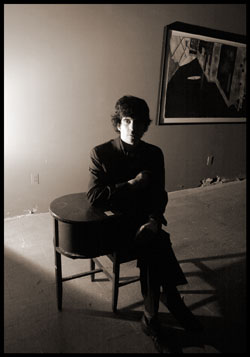 The psychic soviet
As all of you who've kept your noses in liner notes or underground periodicals over the years are well aware, Weird War's Ian Svenonius is a "man of letters" in best sense of all three words, particularly "of." And, all of you that've witnessed brother Ian's performances from the Nation "of" Ulysses days to Make-Up to the present, have no doubt been impressed by his captivating oratory skills. Therefore you'll certainly be thrilled to learn that 1) Mr. Svenonius has a new collection of essays out on Drag City, The Psychic Soviet, and 2) that he'll be reading selections from it and signing copies on Monday, August 21 at Bluestockings.
Additionally, New York Night Train is proud to present two copasetic last-minute parties at Monkeytown and sub-Tonic to celebrate this pivotal moment in literary, rock, and archaic revolutionary political history – two DJ nights featuring agit-prop disguised as turntablism from Svenonius and his comrade and co-conspirator Calvin Johnson (Beat Happening, Dub Narcotic Sound System,, Halo Benders, etc.). Both of these underground rock legends' musical accomplishments have overshadowed the fact that they are actually long-time professional DJ's with enormous eclectic record collections, superb taste, and an insatiable desire to see you get down... Spinning rarities from across the spectrum: dub, soul, funk, psychedelia, and everything else you'd expect from these two proletarian men of leisure. While NYNT will be accepting donations to help support our heroes' travel expenses (they're on tour), all booties may shake for free.
This is your schedule for August 21 and 22, 2006:
READING:

Ian Svenounius
Selections from The Psychic Soviet

Monday, August 21, 7 PM
Bluestockings, 172 Allen St, Manhattan

PARTIES:

New York Night Train Presents:
Ian Svenonius and Calvin Johnson

Monday, August 21, 11 PM
Monkeytown, 58 N 3rd St, Brooklyn
FREE Admission

Tuesday, August 22, 9 PM
sub-Tonic, 107 Norfolk, Manhattan
FREE Admission