For this week's New York Night Train show list go here. For information about the venues go here. Click the names in bold to learn more about the artists.
Recommendations for Wednesday, April 5, 2006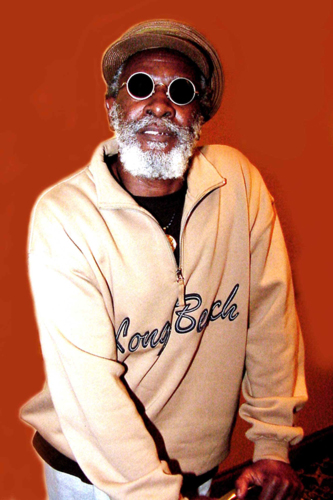 Burning Spear

Burning Spear – Irving Plaza $32
Now you like I (and I) probably don't have the kind of change to afford an event like this. But, if you're gonna do it, this is as good a reason as any to make tonight kinda special. Winston Rodney, better known as Burning Spear, is one of the most important figures in roots reggae and Jamaican culture in general. Despite a little deviation (the eighties sucked for almost everyone who was cool before it), for about four decades, from his Studio One days to the present, Spear's unmistakable voice has been laying down Rastafarian sermons, history lessons, and socially conscious critiques on top of some of the best mid-tempo roots music ever recorded. His backing bands are notoriously amazing - with substantial horn and percussion sections - including drum legend Leroy Wallace. Far from a has-been, his last record, Our Music, recorded here at the Magic Shop studio and released on his own Burning Spear imprint last year, is as perfect as anything he's done. Go there for me, get lost in the slow build, and pretend that it ain't snowing in April.
Also recommended:
The Ponys, Soft - Magnetic Field $8.50/$10
Art Brut, Gil Mantera's Party Dream, The Robocop Kraus - Bowery Ballroom $15
The Bands of Brooklyn Documentary, Mary Halvorson & Jessica Pavone, Good for Cows with special guest Tony Malaby – Tonic $10
I-Sound – The Stone 10PM, $10
James Hunter, Matty Charles - Northsix $12/$15
Momenta String Quartet – The Stone 8PM, $10
Night of the Ravished Limbs with the Duo Jorrit Kijkstra-John Hollenbeck – Barbes
Ropeadeope What Is Jazz? with The Charlie Hunter Trio, Christian McBride Band, DJ Logic, Bobby Previte – BB King Blues Club $18
Go to NYNT's Live Archive here.
© New York Night Train , 2006