For this week's New York Night Train show list go here. For information about the venues go here. Click the names in bold to learn more about the artists.
Thursday, April 27, 2006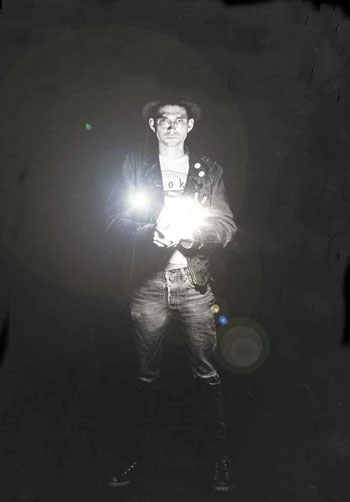 "a band who a their top dollar best are blandly entertaining college rock. Their willingness to be "guided" by their manager, their record company and their producers is unparalleled. Never have I seen four cows more anxious to be led around by their nose rings." - Steve .Albini, Forced Exposure 1991
Night of a 1000 Pixies' - 33 1/3 BOOKS RELEASE PARTY, 'DOOLITTLE' BY BEN SISARIO - Pterodactyl, Dancin Dogs, Aloke, Miguel Mendez, Meneguar, Talibam, Jaws, Robert from Okan, Puttin' On The Ritz, Zeke Healey, Sam Hilmer & Charlie, Necking, the Defenders, Cholo, Antique Sixguns, SevenThousand Tigers, I am the heat, Frances, Houston McCoy, the Dansettes, The Line & Sinker, Patty and Dylan, the birds and bees, The Trophy Wives, Arizona, M Shanghai String Band – Union Pool $5:
OK, this is a bittersweet thing for me. The reason that I'm recommending this is that I love an old style hootenanny – or as we called it in Austin years ago when a bunch of bands explored the work of one artist – a "hoot night." I also cast of 1,000s, particularly this eclectic bunch. And it's a great time of year to be in the back of Union Pool. I also think Ben Sisario is a swell writer. But here's the problem – and this has plagued me and fueled arguments for at least fifteen years of my life – I think The Pixies are one of the most annoying and aesthetically lame bands of all time. Their quiet-loud clean-dirty take on commercial rock was somehow kooky enough to put one over on much of the indie crowd and commercial enough to appeal to a bunch of R.E.M.-loving college rockers. And they don't seem so bad in retrospect because their 1990s AOR demonspawn was much worse. You could tell what was coming when you'd hear "Hear Comes My Man" pumping out of every frat house and sports car near the University of Texas. Yep, the Pixies are everything that I've always hated about the bland stuff that sat on the ambiguous border between counterculture and mass culture (and that border has moved considerably in the years since Doolittle). I was thrilled when that monkey went to heaven and have been too old to care now that it's resurrected. But I'm not as negative as I may seem. To hear an extraordinary band like Talibam interpret a mediocre Pixies song may be just what the song has needed all of these years.
Also:
AGENT ORANGE, MAN ADVANTAGE, HONOR AMONG THIEVES, SOCIAL HERO, THE SLAGS, THE BRUNT OF IT – Continental $10
Alchemical Music in Renaissance Hermeticism - The Stone 8PM $10
Atalanta Fugiens - The Stone 10PM $10
Damon and Naomi with Kurihara, Bridget St John – Joe's Pub $12
Moisturizer, Shrine for the Black Madonna, Rough Stars, Faith - Sputnik
Stars Like Fleas & You Aren't My Mother & Dead Girls & Harm Stryker - Glasshouse Gallery
Supersuckers – Avalon $18
SUSQUEHANNA INDUSTRIAL TOOL & DIE CO. – Otto's Shrunken Head
The Bill Frisell Quintet – Village Vangaurd $35
THE BROOKLYN PLAYBOYS, JUDITH BERKSON – Barbes
The Deli Party with Right on Dynamite, Negatones, Semi Precious Weapons, Mistakes, The Bosch - Tonic
Thought Forms, Cabinet of Natural Curiosities, Pothole Skinny, PG Six - Cake Shop
Tony Bennett - North Fork Theatre, Westbury Music Fair $67/$87
Go to NYNT's Live Archive here.
© New York Night Train , 2006