For this week's New York Night Train show list go here. For information about the venues go here. Click the names in bold to learn more about the artists.
Live Recommendations for Tuesday, February 28, 2006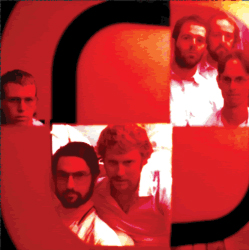 ARTANKER CONVOY
Artanker Convoy, Master Musician's of Hop-Frog, Izzttipir, Temple of Bon Matin - The Glass House $5:
If I had to pick only one show tonight, it'd be Social Registry's Artanker Convoy at the Glass House. A New York Night Train local favorite, Artanker Convoy do their own groove which is sits at an eclectic intersection of all things with butt from the sixties on – from funk to jazz to 60s pop and assorted proggy etheria. So what're ya waiting for… go already…
George Clinton & The P Funk All Stars - B.B. King Blues Club & Grill $38/$42
Anthony B - S.O.B. $25/$30 –
Contemporary Soundtrack Orchestra New York - Tonic 10PM $10
If the shows weren't so expensive, I'd definitely say hell-yeah to one of the best live bands ever P-Funk (who shouldn't need an introduction) any day of the week as well as prolific Jamaican "bobo dread" Anthony B - who is definitely at the top of the recent reggae heap. Also, for sound and image, Contemporary Soundtrack Orchestra New York, AKA super-talented Swiss Italian composer Fa Ventilato, is at Tonic accompanying one of the best films of all time Tziga Vertov's Man with a Movie Camera (1929).
Also recommended:
Kirk Douglas of The Roots - Knitting Factory Tap Bar $5
Shanir Blumenkranz plays Masada Book Two - The Stone 8PM $10
Fireworks Ensemble – Tonic 8PM $10
Frank London - The Stone 10PM $10
Nicolai Dunger - Mercury Lounge $10
Olive Juice Night: Clint, Michigan, The Leader, Nan Turner - Cake Shop - $3

Go to NYNT's Live Archive here.