Live Recommendations for Tuesday, January 31
For this week's New York Night Train show list - go here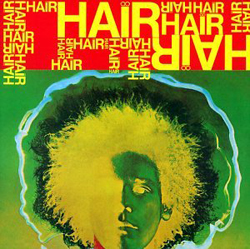 Benefit for Pakistan/India Earthquake Victims w/The Original Broadway Cast of Hair, Langhorne Slim, Nicole Atkins & The Sea – Coda $15/$20. This benefit for the south Asian earthquake victims promises to be one of the better events of the week. It's put on by Our Voices, Our World – a new series "dedicated to the spirit of world peace, sustainability, understanding between cultures, healing and reconciliation." A number of members from the original broadway tun of Hair:The American Tribal Love Rock Musical will be tearing their way through "Aquarius," "Hair," "Easy To Be Heard," "Let The Sunshine In," and, hopefully, my personal favorite, "Damned for All Time" – oh wait, that's Jesus Christ Superstar. Darn. Not only have they assembled a number of the original cast members, but also members of the original band. The other acts are nothing to sneeze at either. Langhorn Slim, who's new record was nominated for a Plug award this year, plays action-packed gospel-influnced folk. Nicole Atkins and the Sea plays impressive densely layered indie folk chamber pop that features Atkin's gritty, yet soaring voice. The event will also include appearances by the PURE Belly Dancers for Healing and Peace, Indian sitar player Neel Murgai, Bawa Jain, thechairman of the World Youth Peace Summit, and a lot more.
Benefit for the Stone: Marc Ribot and William Parker Duet – The Stone (8PM) $10. Benefit for the Stone: Vijay Iyer, Jason Hwang, Steve Swell, Michael Bisio, Mike Pride – The Stone (10PM) $10. Tonight's benefits for the Stone have really impressive line-ups. The first features a duet between two of the most creative and important musicians anywhere – Mark Ribot and William Parker. I can't begin to recommend this enough. The late show is a bit of a super-group comprised of notable downtown composers/bandleaders - with Indian-American piano celebrity Vijay Iyler, Chinese-American violinist Jason Hwang (who leads The Far East Side Band), trombonist Steve Swell (also known for his work with Parker, John Zorn, Elliot Sharp, etc.), Joe McPhee collaborating avant bassist Michael Bisio, and drummer Mike Pride, whose resume even includes hardcore band MDC.
Vandermark 5 – Tonic. Vandermark 5 is the primary project of prolific Chicago reed improviser Ken Vandermark. Though Vandermark is known for his work with the NRG Ensemble, Fred Anderson and Joe McPhee, his own group is rapidly becoming his claim to fame. The 5's elegant post-bop noir-scapes are so muscular, fluid, and dynamic that you won't even know how free it is.
New York Guitar Festival The Music of Charlie Patton: w/John Hammond, Rory Block, Toshi Reagon, David Tronzo and Harry Manx- Merkin Hall $35.. This bill of contemporary guitar legends all at least dabble in the country blues, if not make it their forte. While their approaches are all different, they are all fine choices for recreating the music of a towering figure in Twentieth Century music who is finally getting his due – Charlie Patton. If you're not already a fan of Patton, maybe this will spark your journey into a catalogue that remains fresh, gritty, and alive more than seventy years after his death - and rife with sexual innuendo to boot. And now the recordings are easily accessible. Shake it, don't brake it...
Skeleton Breath, Capillary Action, Hi Red Center - Cake Shop $6. Skeleton Breath is a young trio that sound like a prog-ier take on The Dirty Three – and, like the Three, violin, guitar and drums – and, at times, quite lyrical. To learn more about Capillary Action and Hi Red Center, see Monday.
Mingus Big Band – The Iridium. The Mingus Big Band is one of the best big bands in the world, Mingus or no Mingus. Under the direction of Sue Mingus, the group covers a wide swath of territory oncluding not only the bassist/composer's big band work, but orchestrations of many of his songs originally recorded in the 1950s and 1960s by combos.
Slavic Soul Party – Barbes. Matt Moran's twelve piece Slavic Soul Party is brass band that's been shaking 'em down around Brooklyn for some time. In addition to their fine musicianship, this band's strongsuit is their inclusiveness - you'll find no shortage of funk, or jazz (they do a mean version of late-period Ellington's "Blue Pepper"), or South and East Asian references tacked on to the eastern European base. Oh, I almost forgot, it can turn out to be a pretty wild and woolly dance party.

Go to NYNT's Live Archive here.