Live Recommendations for Friday, February 3, 2006
For this week's New York Night Train show list - go here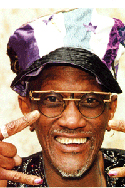 Bernie Worrell & the WOO Warriors, Kyp Malone - Tonic $15/$18: Bernie Worell, best known as the keyboardist for Parliament, Funkadelic, and the Talking Heads, also has had quite a hand in the production and composition with P-Funk. As responsible as anyone for bringing synthesizer technology to the funk early on, Worell still possesses no shortage of ability, creativity, and booty. Kip Malone of TV on the radio and Iran is quite an important Williamsburg cultural force, man about town, and is in competition with Oakley Munson for the biggest and best hair in the 'hood award. And, I forgot to mention, all-around awesome musician. So what are you waiting for? Go already...
n0 things, Lexie Mountain, SANDCATS, Eystek – Kingsland Tavern $6
No Things are the new band featuring the former Liars rhythm section - bassist Pat Noecker and drummer Ron Albertson as well as guitarist/vocalist Christian Dautresme of The Letter E and HiM. Eyestek is the project of Allie Alvarado of Wikkid, Bloodlines, and Telepathe fame. I mentioned Lexie Mountain Boys and SANDCATS in my recommendation for Soft Circle yesterday and said exactly this: Lexie Mountain 'Boys' are as much boys as Sun City Girls are "girls." I could probably best describe them as retarded field hollers in a pasture of dying cattle. They're from Baltimore – as are husband and wife team Sandcats - comprised of electronic musician Cex and Roby from powerpunk band Milemarker – there seems to be a lot more Cex than Milemarker here . And that's a good thing...



Big Bear, Dirty Projectors, Big A little a (Aa)- Northsix - $10: Boston's loud n' heavy Big Bear – who are much better than their trendy name, headline a really nice bill tonight in Williamsburg. Dirty Projectors is the brainchild of one of the more compelling minds in indie rock, Dave Longstreth. The Projectors' , The Getty Address, an unusual "opera" about everything from Don Henley to Cortez, was one of the more interesting things around last year. And Big A little a are certain to put on yet another vigorous percussion-oriented noist-fest.
Rah Bras, Artanker Convoy, Dragon City - Cake Shop $7: Rah Bras teeter on the border between real eccentricity and pretension. But you got to give it to 'em for even going there and for their spirit. Either way, it won't be boring. Social Registry' Artanker Convoy do their own groove which is sits at an eclectic intersection of all things with butt from the sixties on – from funk to jazz to 60s pop and assorted proggy etheria. And Philly's Dragon City do fuzzy stony loud roomy music
.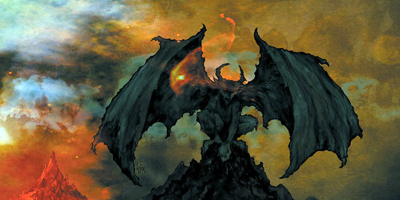 High on Fire, The Bronx, Big Business, Buried Inside - Bowery Ballroom $15/$17: High on Fire are super heaaaaaaavy and rawkin and one of the better metally things going. The Bronx are really a really aggressive LA punk band who're miles beyond the rest of their genre. Another burly and intense group is duo Big Business featuring deceptively non-threatening Warren from Karp and Tight Bros and Coady from Murder City Devils. And Buried Inside are an ambitious Canadian quintet who aren't above long epics with strings and brass. If you insist on getting down with the new metal, this show is definitely the place to start – or end. Definitely one of the best packages of its kind.
M. Ward - Warsaw $18.50: The talented M. Ward is a sort of postmodern folk singer/guitarist who fuses the entire Harry Smith Anthology into something of his own. His work on Merge and Matador are proof enough that he can really write and play. He's probably be totally worth it live.
Low, His Name is Alive - Southpaw - $15:
Low're still at it and if you love 'em, you really love 'em. And, if you don't you're probably like me and at least respect 'em. And His Name Is Alive continue to play their intricate adult indie rock.
And for those of you that don't want to see any bands, go to the Southside Loung in Williamsburg for the PoNaveNunkRockDeeJayShow.

Go to NYNT's Live Archive here.