For this week's New York Night Train show list go here. For information about the venues go here. Click the names in bold to learn more about the artists.
Monday May 8, 2006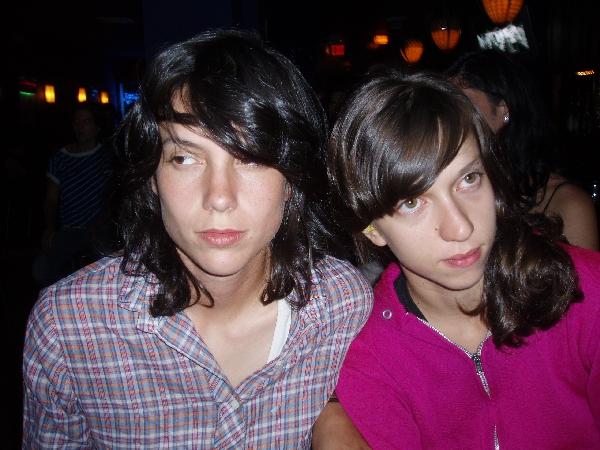 Telepathe, The Magic Carpathians, Effi Briest – Tonic $8
Telepathe are a quartet of pet communicators from Brooklyn led by Busy Ganges and Melissa Livaudais of Wikkid. Busy also played in Bloodlines and performs with the Leg and Pants Dans Theeater. They call their high concept act "a process-oriented band" – and are as much performance art as music. Their sound is a highly rhythmic mix of electronics and percussion with eerie vocals floating atop – ambient, ethereal, and hypnotic. Four of the duo's mysterious and unconventional compositions can be found on their Social Registry EP Farewell Forrest. Polish experimental band Magic Carpathians are also experts in the development of the trance-inducing sonic collage. Brooklyn's latest all-girl gypsy big band Effi Briest lead off the festivities.
SOUNDS:
TELEPATHE
- "The March" MP3
- "titles"
Also:
Andy Statman – Barbes
King of France, Less, Dawn Landes - Sin-e
Residual Echoes – Cake Shop
Reverend Vince and His Love Choir – Black Betty FREE
The Concretes, New Buffalo - Bowery Ballroom $15
The Dagons & Krass Brothers - Knitting Factory Tap Bar $8
Uncle Monk (w/ Tommy Ramone) & The Extraordinaires - Pete's Candy Store FREE
Van Hunt - Canal Room
Go to NYNT's Live Archive here.
© New York Night Train , 2006