For this week's New York Night Train show list go here. For information about the venues go here. Click the names in bold to learn more about the artists.
Friday May 12, 2006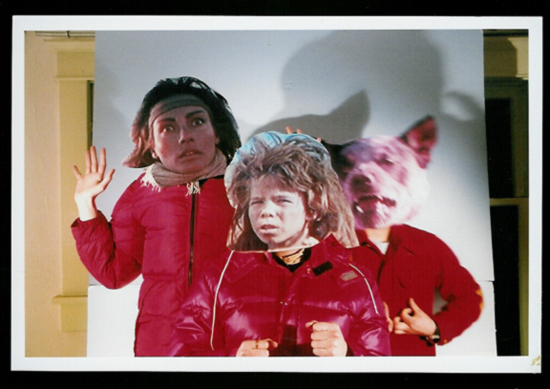 The Old Haunts, Poor Boy Johnson, The Goddamn Rattlesnake, Big Fun – Tommy's Tavern $6
I had a bit of trouble picking something tonight. There's indie rock legend Tara Jane O'Neil with The Social Registry's Samara Lubelski and TK Webb, Jon Auer solo, the incomparable George Lewis, Douglas Ewart, and Joe Morris at the Stone, the heavy Gospel at Northsix, even loveable pop culture figures like The Fleshtones, Ice Cube, and Elvis Costello. But the most fun Friday night thing to do, sans of course PoNaveNunkRockDeeJayShow at Southside Lounge, has gotta be The Old Haunts at Tommy's Tavern. The Old Haunts are an Olympia trio that play propulsive punchy tunes stamped with high-pitched Tom Verlainey vocals and snakey guitar leads. Think about it – an excuse to drink the cheap Tommy's booze and the most underrated and rocking of Kill Rock Stars bands in an in the intimate confines of Tommy's. What've ya got t'lose?
THE OLD HAUNTS MEDIA
"Poison Control" MP3
"Fuel On Fire" MP3
"Out of Site" MP3
LINKS:
The Old Haunts Official Site
The Old Haunts on Myspace
The Old Haunts Kill Rockstars Factsheet
ALSO:
Elvis Costello and the Brooklyn Philharmonic - BAM Howard Gilman Opera House
Fleshtones, Purple Wizard – Magnetic Field
Freddie Hubbard & the New Jazz Composers Octet – Iridium $30
George Lewis and Douglas Ewart– The Stone 8PM $10
Glen Phillips, Willy Porter - Canal Room $20/$25
Gospel, Destructo Swarmbots, Goes Cube, Phantasmatrash - Northsix $10/$12
Ice Cube – BB King Blues Club $40
Joe Morris – The Stone 10PM $10
McCoy Tyner Trio with Savion Glover - Blue Note $30/$45
Mogwai, Torche - Bowery Presents $20/$23
MuthaWit – Tonic 8PM$10
Priestess, The Unband, Kreisor - Rocks Off Concert Cruises $20/$25
Say Word Entertainment Presents: 3rd Party's Separation of Powers CD Release Party – Tonic 10PM $10
Shoko Nagai's "Ephemeral" – ISSUE Project Room $10
Tara Jane O'Neil, Samara Lubelski, TK Webb - Union Pool (toddpnyc.com) $8
The Black Spoons, The Whigs, Jon Auer, Warren Zanes - Mercury Lounge $10
The Juan Maclean - Don Hill's $10
The Mooney Suzuki, Trick & The Heartstrings - Southpaw
White Rose Movement, Five O'Clock Heroes, Foreign Islands - Bowery Ballroom $13
Go to NYNT's Live Archive here.
© New York Night Train , 2006