JUNE 2, 2006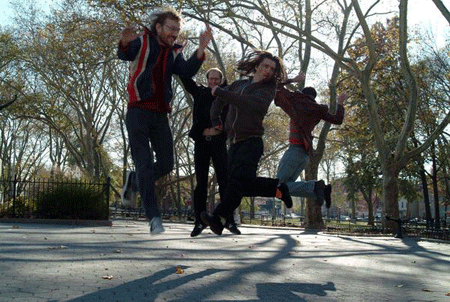 Measles, Mumps, Rubella defy gravity
It's officially that time of year again when there're way too many worthwhile things to do - making my job much more difficult. Tonight I want to write about everything and, since I've previously recommended quite a few of these artists, here's a breakdown in which you can follow my old leads if you desire:

The Fall - Southpaw $20
To paraphrase John Peel, "Always different, always the same." One of the all-time greats. Go here for yesterdays recommendation and a slew of MP3s and video.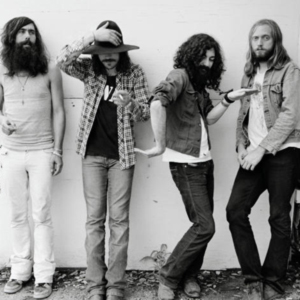 Vietnam, DJ Needles - 718 BRKLYN DINER outside $6:
This benefits, our local Williamsburg animal shelter, BARC. If you want to learn more, just look around this week's issue.

Vietnam, "Step on Inside" MP3
Vietnam, "Welcome to My Room" MP3
Vietnam, "Mr. Goldfinger" MP3
Vietnam, "Princess" MP3
Grand Mal, Midway (formerly Scenic)
I was so excited about the return of this band that I put out their record. Bill Whitten is still one of the best songwriters going, his best batch of songs yet, and a really tight soulful young band behind him. Go here for a more in-depth recommendation.

Grand Mal, "The Best Con In Town" MP3
Grand Mal, "Cold As The Stars" MP3

Fresh Kills, Breakup Breakdown, Measles Mumps Rubella, Knife Crazy, Career Club - Trash $6
A bunch of really great local bands. Go here to read our review Fresh Kills' new record Creeps and Lovers and here for a review of their South By Southwest showcase. Measles Mumps Rubella is a really powerful dance-punk group that relocated from DC some time ago - but don't let my description mislead you - MMR's angular groove noise is unique and unrelated to the overcooked post-punk phenomenon of a few years ago.
Fresh Kills, "Taste of Metal" MP3
Fresh Kills, "Hands Up" MP3
Measles Mumps Rubella, "Fantastic Success" MP3
Measles Mumps Rubella, "Algorithm of Death" MP3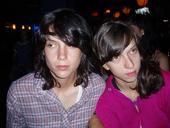 Telepathe, White Magic – Tonic MIDNIGHT $5
New York Night Train's favorite Brooklyn pet communicators do their experimental music-oriented performance for this special late-show at Tonic. Go here to read NYNT's last recommendation. Drag City's White Magic, who make rare appearances of late, is a vehicle for the beautiful voice and elegant songs of Quix*o*tic's Mira Billotte.
Telepathe, "The March" MP3
Telepathe, "titles" MP3
White Magic, "Keeping Wolves From The Door" MP3

Fred Frith and Yuka Honda – The Stone (8 and 10PM) $10
One half of Cibo Matto, a solo artist, and, as tonight, a collaborator with all kinds of folks (including Yoshimi from Boredoms! - see sample), creative and talented Yuka Honda should make some interesting noise with one of the most interesting guitar masters of contemporary music, Fred Frith.
Yuka Honda and Yoshimi, "Flower With No Color" MP3
Yuka Honda and Yoshimi, "Elegant Bird"MP3

Coco Rosie, Spleen, Nomi - Bowery Ballroom $15
Love 'em or hate 'em, you'll have to agree that these sisters got their own thing going on. Always experimenting with new forms, Coco Rosie are also a prime example of Touch and Go's willingness to try out something new. They're only as French as you think they are.
Coco Rosie, "Good Friday" MP3
Coco Rosie, "Noah's Ark" MP3
Coco Rosie, "Noah's Ark" Movie

ALSO TONIGHT:
Downtown Music Gallery's 20th Anniversary with Tisziji Munoz, New Ghost, John Zorn – Tonic $15
Schwervon!, Dream Bitches, Double Deuce, Prewar Yardsale, O'Debra Twins – Cake Shop $5
Super Furry Animals - South Street Seaport FREE
The Stills, Rogue Wave - Maxwell's $15