NYNT NEWS
The latest on shows, releases, events, and lotsa whatever...
02/02/06


Christgau lays down trax
The Dean of American Rock Critics just recorded a song about the history of the Paz and Jop poll tititled "Jop'd in the Closet," And who says critics are a bunch of frustrated musicians? You can download it online.
More: Village Voice
02/02/06


Luther Campbell back as man of letters
Luke Skyywalker is releasing a couple of autobiographical audio books before the publication of his new memoir Uncle Luke: My Life And Freaky Times appears this April.
More: All Hip-Hop


02/02/06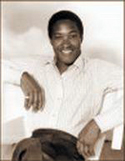 Guralnick on Sam Cooke
NPR just did an interview with Peter Guralnick about his new Sam Cook biography, 'Dream Boogie'. Guralnick, one of my personal favorite writers, is responsible for the definitive Elvis bio's Last Train to Memphis, Careless Love, his American music trilogy, and many more distinguished works. Check him out and check out this bit on Cook's importance.
More: NPR
02/02/06


Senators get iPods?
I ntellectual property-oriented lobby group IP Action (IPAC) has launched a campaign to buy a video-enabled iPods for US senators who draft technology laws. Good luck getting their attention…
More: Digital Music News
02/02/06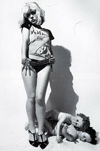 Blondie "Rapture" "on the storm" mash-up
Blondie just mashed-up "Rapture" with The Door's "Riders on the Storm" for their upcoming multimedia greatest hits Sound and Vision. I'm waiting for "The End" and "Hanging on the Telephone"…
More: Undercover
02/02/06


Mission of Burma new LP
Mission of Burma's follow-up to their respectable comeback ONoffON, entitled The Obliterati will be here in May on Matador along with a pre-release 12".
More: Pitchfork


02/02/06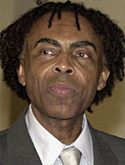 Gilberto Gil's NYC speech
Gilberto Gil is not only an amazing composer, but what I didn't know is that he's Brazil's official Cultural Minister. A Global Rhythm article appeared today with the contents of a speech a couple of weeks ago in New York about government's role in shaping culture. Take notes Georgy.
More: Global Rhythm


02/02/06

Belle and Sebastian morphed into comic book characters
Belle and Sebastian's songs were interpreted by comic artists in Put the Book Back on the Shelf: A Belle and Sebastian Anthology.
More: Drowned in Sound
02/02/06


Noise Pop Fest announces lineup
The Noise Pop Festival returns to San Fran at the end of March with Rogue Wave, Thursday, Isis, the National, Feist, Two Gallants, Minus the Bear, Kid Koala, the Dirtbombs, We Are Scientists, and Four Tet with Steve Reid.
More: Billboard


02/02/06
Black Flag tribute album


Reignition Records is doing a Black Flag tribute album. Look for crappy bands taking stabs at songs of one of the best bands ever.

More: Antimusic

02/02/06


Sex Pistols ready for another swindle?
Sex Pistols reunion? Wouldn't put it past 'em...
More: Contact Music
© New York Night Train , 2006