Yoshida Tatsuya Festival
The Stone
12/18 - 12/24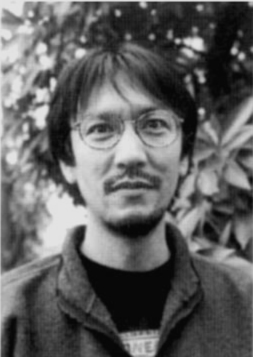 In their amazing series highlighting Japanese improvisers (last week was Haino Keiji!), the folks at the stone bring you "Yoshida Tatsuya Festival" from December 18 through December 24.
Tatsuya Yoshida is one of the most interesting and prolific figures in contemporary music. He's a band-leader, composer, vocalist, producer, photographer, a producer, a photographer, and, of course a drummer. It wouldn't do Yoshida justice to say he was a prog drummer or a punk drummer, or even a noise or jazz drummer. Anyone who's seen Ruins can tell you that he's pure physicality, speed, and bombast, yet with metronomic time – and when I say time, I mean a dizzying array of time signatures, fills, and backwards godknowswhat - truly one of the world's musical wonders.
While you probably know him best for his work as the drummer/leader of Ruins, Tatsuya Yoshida has also led a number bands such as Koenjihyakkei, Zubi Zuva, Ataken, Korekyojin, and Misuca Transonic. He is perhaps best known in the States for his many projects with John Zorn. Their relationship goes back to the 1980s and includes the much-fabled, short-lived supergroup Torture Garden (Yoshida, Yamatsuko Eye, Tatsuya Yoshida, and Imahora). Most recently he's replaced Napalm Death's Mick Harris in Zorn and Bill Laswell's Painkiller. As one of the founding fathers of Tokyo's underground, he spent much of the 1980s busy with solo projects, Ruins, YBO2 (with KK Noll), and Geva Geva (with Eye and Noll). He's continued his solo and Ruins projects to the present day and also led and performed in dozens of other bands, projects, and collaborations. His impact has not only been felt in Tokyo, but particularly in the art-prog-punk American underground that produced Lightening Bolt and their hundreds of imitators.
Sunday's shows have him improvising with pianists Sylvie Courvoisier and Jamie Saft; Tuesday's is featuring downtown legends Elliot Sharp and John Zorn and a later solo session; Wednesday is the Korekyojinn featuring bassist Trevor Dunn and guitarist Jon Madof; Thursday is Ron Ruins featuring guitarist Ron Anderson and bassist Jesse Krakow; Friday is Ruins alone which at this point is only Yoshida with guest bassists Shanir Blumenkranz and Timothy Dahl, and Saturday is the Yoshida Tatsuya Duo featuring Otomo Yoshihide on guitar, turntables, and electronics.
It's rare to get an entire week of this kind of thing. Hats off to The Stone. Now the only trouble will be picking which nights to go.
© New York Night Train , 2005