For this week's New York Night Train show list go here. For information about the venues go here. Click the names in bold to learn more about the artists.
Tuesday May 9, 2006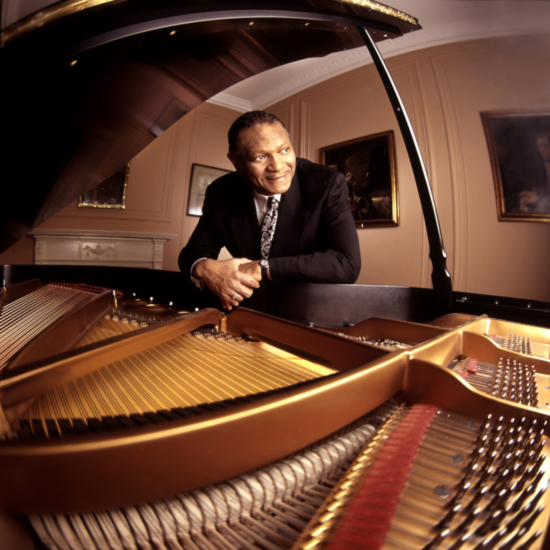 McCoy Tyner Trio with Savion Glover - Blue Note $30/$45
This is one of those things that you forget about once you've lived in New York for a while. On a given night, if you have some cash to spare, you can pop into a little joint like The Blue Note and check out a legend like McCoy Tyner. Tyner's without a doubt one of the most important jazz pianists in existance. Even if you don't know his name, you certainly know his work - as he's the pianist on practically every John Coltrane recording from 1960 to 1965 – and that not only includes A Love Supreme, but everything from A Few of My Favorite Things to Impressions to Africa/Brass to Ole to the ten or so free-er collections from 1965 sessions like Om, Meditations, and Ascension. He's also collaborated heavily with a veritable who's who of contemporary jazz that stretches from Stephan Grappelli to Wayne Shorter. During his Coltrane period, Tyner began recording a slew of impressive albums of his own for Impulse! and Blue Note backed by the likes of Elvin Jones, Ron Carter, Henry Grimes, and Wayne Shorter - or solo. Next he embarked upon a prolific decade-long run with Milestone in the 1970s and has continued to produce cool modern jazz ever since. While his signature style, with its dense complex chording and lightning runs, has been imitated by so many for so many years that it by no means is of the avant garde, nobody can do it quite like him. He isn't antiquated either – just a contemporary classic.
His trio, which includes bassist Charnett Moffett and drummer Eric Kamau Gravatt is joined by world-renowned dancer/choreographer Savion Glover. They do two shows a night until Sunday.
SOUNDS:
MCCOY TYNER - TWO LIVE UNRELEASED 1996 RECORDINGS
- "Mellow Minor" MP3
- "Changes" MP3
RADIO
- NPR McCoy Tyner Special
Also:
Hockey Night, Home, Leels, Peacefeather – Cake Shop $7
Jennifer Choi and Shelley Burgon – The Stone 10PM $10
Jenny Scheinman, Slavic Soul Party – Barbes
Jessica Lurie Ensemble – Tonic 10PM $10
Julian Kytasty – The Stone 8PM $10
Obie Trice - S.O.B.'s $15/$18
Paul Shapiro's Midnight Minyan – Tonic 8PM $10
Pelican, Mono, The Life and Times, Mgr. - Avalon $15
Pinback, Pleaseeasaur – Northsix SOLD OUT
Susquehanna Industrial Tool and Die Co. - Rodeo Bar – FREE
The Von Ghouls, The Dagons – Magnetic Field
Go to NYNT's Live Archive here.
© New York Night Train , 2006