NEW YORK NIGHT TRAIN MARDI GRAS 2006 FEILD REPORT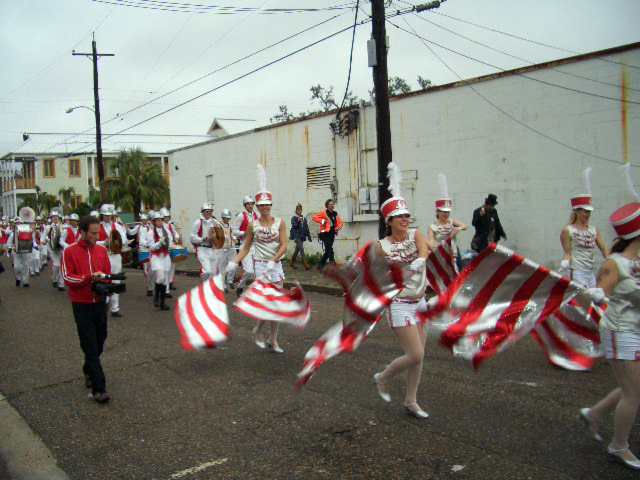 This is a long-delayed bookend of sorts on my Ninth Ward Underground: Katrina and Beyond Issue. While these pages were intended to chronicle what I witnessed of the underground music activities during Mardi Gras, it wound up being primarily the story of the 9th Ward Marching Band and its extended family. Hopefully this will illustrate the fact that, despite a number of setbacks, the New Orleans scene is more than just alive... but kicking hard.

02/25/2006


9th Ward Marching Band does the 9th Ward Parade, Royal Pendletons, etc.
02/26/2006


Viva l'American Death Ray Music, MC Trachiotomy and El Tonios, Mad Happy, etc.
02/27/2006


Lundi Gras! 9th Ward Marching Band plays Proteus and Twilight
02/28/2006


Mardi Gras! Peaches, Mr. Quintron and Miss Pussycat
PHOTO GALLERY


No floats or any of that but of the above and more...
VIDEO


Five-minute mini-documentary with 9th Ward Marching Band footage and interviews
LINKS


More amazing pictures, accounts, artist sites, etc.
© New York Night Train , 2006