NYNT NEWS
I do this less and less 'cause most of it's sooo boring. You know where you can go to get the names of tracks on unreleased albums amd all the rest. Here be what I think is interesting from the last week
02/23/06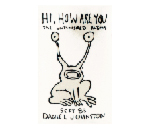 Daniel Johnston tug of war
Two managers are now battling over control of Daniel Johnston. In all fairness, a lot of folks don't know that Tartakov spent years making Johnston's name what it is - and putting up with him at his worst. I knew I should've bought those damn drawings he used to sell at the record store where I used to work in Austin tor $10 a pop. It just seemed a tad exploitative.
More: New York Times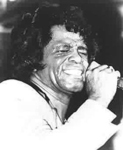 James Brown - gets China down
James Brown funked up the Chinese mainland -: Shanghai's People's Liberation Army acrobatics theate to be specific. . He did "Get up Offa That Thing," "Make it Funky," and more. Can you imagine?
More: Newsday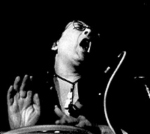 Ray Barretto, R.I.P.
Latin jazz/salsa maestro Ray Barretto died last week due to complications from aquintuple bypass surgery at 76. "The King of the Hard Hands" Barretto played with everybody from Bird to Tito Peunte and performed the popular version of "El Watusi".
More: Reuters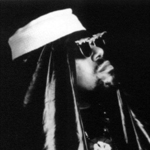 Afrika Bambaataa's Emergency Meeting
The godfather of hip-hop called a meeting yesterdy declaring a state of emergency for contemporary radio. He said, "Our children are being brainwashed and mind controlled through this tastless programming." When he talks about the same ten songs over and over and payola - you know which local station he's talking about - and he's right, listen to something else. Chuck D, Crazy Legs, Davy D, and others were slated to attend.
More: Davy D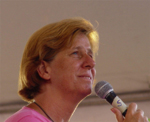 Cindy Sheehan & rockers stage benefit
The Bring 'Em Home Now concert at Hammerstein features not only a speech by Sheehan, but performances by Michael Stipe, Bright Eyes, Rufus Wainwright, Fischerspooner, Public Enemy's Chuck D, Devendra Banhart and Peaches. It'll benefit Iraq Veterans Against the War and Veterans for Peace. While the bill seems half-bad, you gotta admit that there hasn't been much of this since the last election.
More: Reuters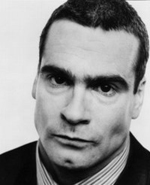 Henry Rollins in trouble for reading
Henry Rollins hit some turbulence on an Australian flight because he was reading Ahmed Rashid's Jihad: The Rise of Militant Island in Central Asia. He replied, "Baghdad's safer than my hometown and your PM is a sissy"
More: NME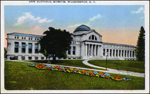 Hip Hop at the Smithsonian
The Smithsonian Institute's National Museum of American History will soon have its first hip hop exhibit - "Hip-Hop Won't Stop" - some of which will be in the permanent collection.
More: All Hip Hop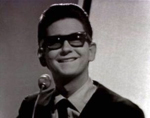 Roy Orbison is back from dead
Sony BMG's Legacy is starting the process of releasing everything that Roy Orbison recorded with a live video and a two-disc compilation. Maybe a duet with Biggie?
More: Chart Attack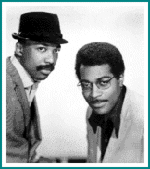 Phillie Soul NPR story
NPR did a feature on Kenny Gamble and Leon Huff and Philadelphia International Records! Check it...
More: NPR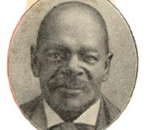 George W. Johnson feature
If you're into ealry pop recordings, and I don't mean 1950s stuff or even 20s stuff, but I'm talking stuff that came out on cylinder disc, you know George W. Johnson. Here NPR looks at Johnson and the issue of race. Plus, you can hear his renditions of " The Whistling Coon," "The Laughing Song," and "The Laughing Coon."
More: NPR
© New York Night Train , 2006