BIG NOT SO EASY:
THE STATE OF NEW ORLEANS AND THE NINTH WARD MUSIC SCENE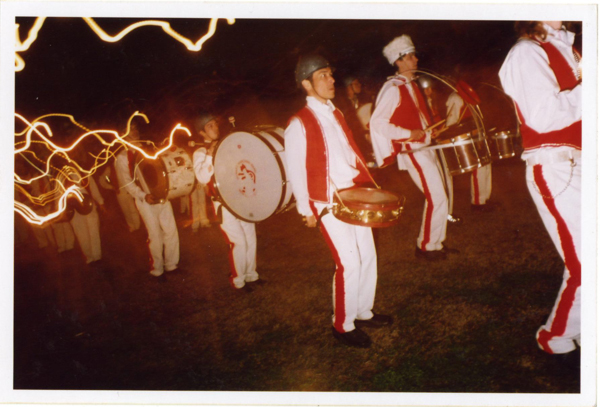 Ninth Ward Marching Band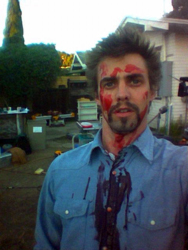 E.P.: New Orleans will never be what it was - the whites have gotten what they want and the bourgeois blacks have gotten what they want. Unfortunately, what they wanted to banish from the New Orleans is the very thing that gave the city it's songs and it's soul. Everything left will just be a small fragment left behind, or a recreation from someone who may or may not have experienced it. New Orleans will be staler now, it will be a living memory, an antique piece of furniture.
Lefty Paker: Lot's of Bands are gone (the Detonations, Black Caar, Liquidrone, the stacks, glorybee and even more are homeless or jobless.
John Henry: In a nutshell New Orleans is fucked for an underground music scene. Maybe we can rebuild someday but it won't be any time soon.
Kid Twist (November): The soul of our city was wiped out. Gone. 250+ years of tradition effectively evaporated. There's so little that reminds me of the town I love... As far as live music goes, the scene is a bit fractured and audiences are full of the unfamiliar faces of relief workers and hippy helpers. It's not much like before, but it's not bad either.
Ratty Scurvics: As people make their move to return the scene regains its vitality. With a few exception most of my favorite venues are operating again with crowds and sounds. Not every band survived the flood but many artists did; there is no want for live music. As my story goes, it wasn't time for me to return yet permanently. Soon though, baby, I promise. My lady is a tough dame; it'll take more than a pissing on to take her out.
Lefty Parker: It's as strong as ever. P acked shows almost every night here (check out www.liveneworleans.com) and a renewed sense of vision... The Ninth ward scene developed by itself with no help from the Local music community's tools. it's had lots of help and influence by the DIY style of our forefathers in Funk, Soul, RandB, and even Rap. We don't really need Jazzfest or Offbeat or Bourbon street, we've got the ponderosa stomp, Vox Magazine, the Circle Bar, One Eyed Jacks, the Mother-in-Law and each other, we'll always have that.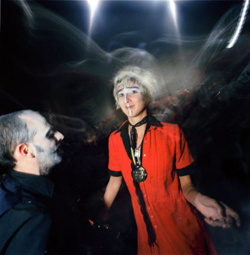 Kid Twist (January): New Orleans today really is the stuff of life. Yesterday was the first 'second line' (look it up) I've ever been to where the mood was as peaceful as it was exultant. Where the crowd was almost evenly black and white. Where the thug mentality and posturing were noticeably nonexistent. Where people seemed sure that New Orleans would return and we would be able to effectively police ourselves. Joyful songs and chants like "We ain't coming back! We back!" rang through the freeway underpasses. Children and old people and everyone in between were singing and three brass bands were wailing and weed smoking in the streets and all the things I moved to New Orleans for in the first place. Family. And then damn if some fools didn't fuck it up. About 3 blocks before it ended…"Pop! Pop, pop, pop!" Three people, including the 18-year-old niece of one of my best friends, shot and headed for the hospital. Thankfully they're all ok, mostly. But the first thing out of people's mouths was something along the lines of "I knew this town would never change! I ain't never coming back!" Finally, a much-needed dose of the kind of joy that is only found here. And in the same second, all of it jeopardized by the kind of rivalry and revenge that residents had hoped was washed away with the storm... Take it or leave it. This is our town. And it may be fucked up, but it's still better than anywhere else.
Ninth Ward Underground Oral History home | Ninth Ward Underground feature home
New York Night Train home
© New York Night Train , 2006